A completely new and redesigned iPod Nano with Apple's Multi-Touch interface has been unveiled by Apple. The new iPod Nano is half the size and weight of its predecessor and is designed in a polished aluminum and glass enclosure and a built in clip.
The new redesigned iPod nano also features the function that can create and edit playlists called "Genius Mixes", and up to twenty four hours of battery life when playing music.
"This is the biggest reinvention of the iPod nano since its debut in 2005, and we think users are going to love it," said Steve Jobs, Apple's CEO. "Replacing the click wheel with our Multi-Touch interface has enabled us to shrink the iPod nano into an amazingly small design that is instantly wearable with its built-in clip."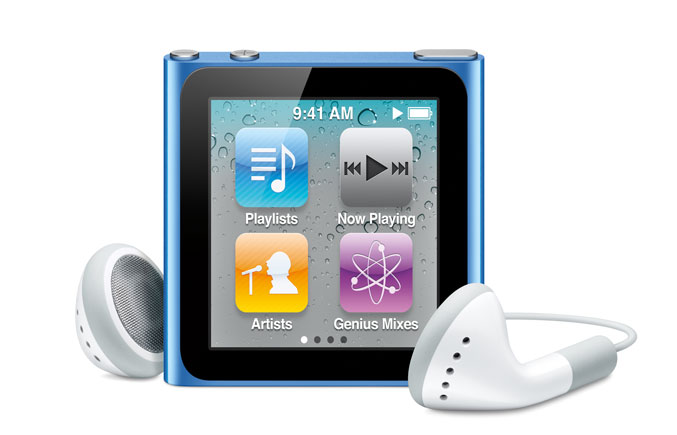 The new iPod nano comes equipped with a Multi-Touch interface which allows consumers to access their music library by just a tap/swipe on the display. It also features a Shake function, which allows the consumers to shake their iPod nano to shuffle through songs in their play-list. The built-in FM Radio will let you listen your favorite radio stations and live pauses.
The new iPod nano offers ultra portability and is half the size and weight of its early generation brothers. Consumers can now clip their iPod nano on their clothes and start working out on their favorite audio tracks. The equipped pedometer offers tracking functions like step, runs and workout tracking.
The new redesigned iPod nano by Apple will be available next week for the price of $149 for the 8GB and $179 for the 16GB model.