Remember those bulky and heavy, yet attractive home VHS players that allowed you to watch your favorite movies any time you wanted?
That was a long time ago of course, but few people know that some companies still make them. This will no longer be the case for Panasonic, which has stated that it won't make any new VHS players for the Japanese market.
Panasonic VHS players will be produced in China and Slovenia instead and production will be based on market demand only.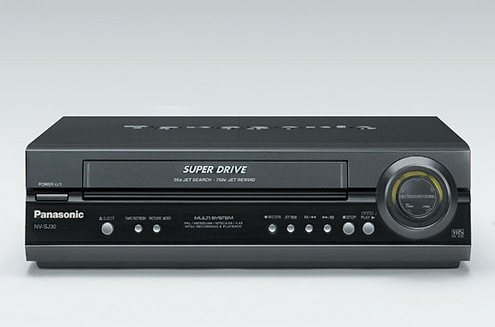 The cancellation of Panasonic VHS players production in Japan is another nail in the coffin for the obsolete magnetic technology which peaked in the 1990s but was slowly phased out by DVDs and lately by Blu-Ray discs. Panasonic however seems ready to move forward as the company does not count on VHS players sales and even Japanese authorities do not have any statistics anymore on VHS products and players.
Source: Technews.bg