JBL On Time Micro Alarm-Clock Docking Station

Harman International announced that  the JBL On Time Micro, compact alarm-clock docking station is now available in silver or black versions for $249.
The JBL On Time Micro features 2 x 6 Watts Phoenix neodymium magnetsis drivers, backlit LCD screen with automatic dimming, AM/FM RDS radio, seven independent alarms, auxiliary input and a remote control that allows you to select the volume and tracks. The system can recharges the iPod or iPhone unit when it is docked or when the entire alarm clock is turned off and is compatible with all docking versions of the iPod (including iPod nano G3, iPod classic and iPod touch), iPhone, MP3 , CD players, desktop and laptops.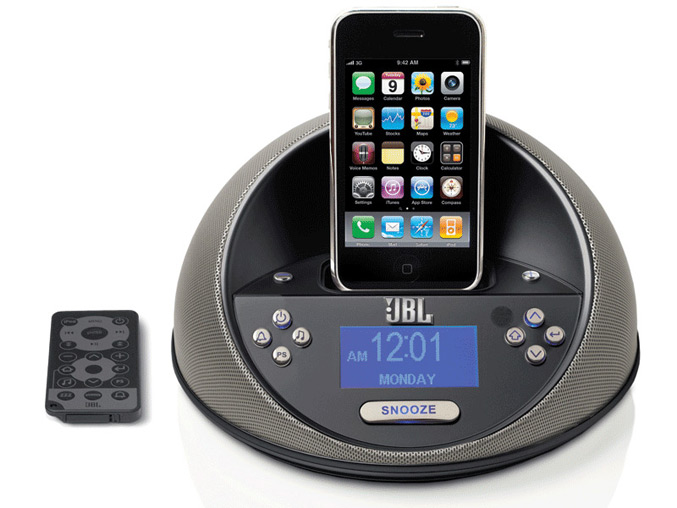 "We're in an age where mobility and personalization make us feel at home," says Christopher M. Dragon, Harman's director of consumer and field marketing. "What better way to wake someone up than with the perfect, rich sound of a favorite song? We're about making products that not only perform but also add value to your life – and the On Time Micro is one of those small things that we believe helps do this."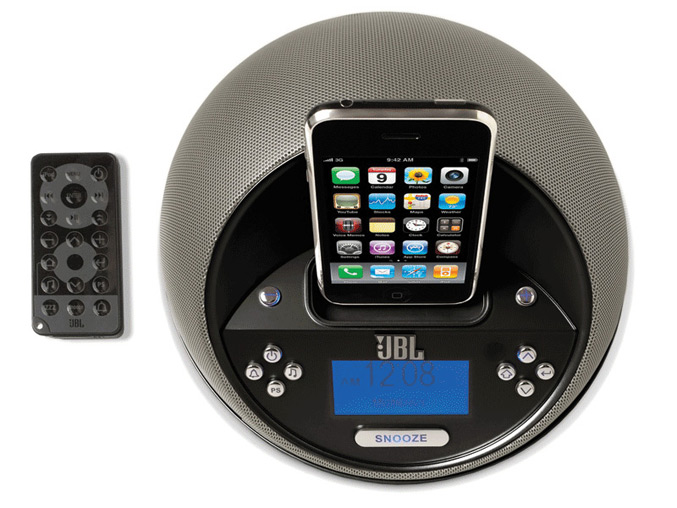 Specifications:
Available in: black or silver
Power output: 2 x 6 watts
Frequency response: 70Hz–20kHz
Signal-to-noise ratio: >80dB
Compatibility: all docking versions of iPod (including iPod nano G3, iPod classic and iPod touch), iPhone, MP3 and CD players, and desktop and laptop computers (all platforms)
Drivers: two Phoenix transducers featuring neodymium magnets
Audio inputs: main connection – iPod and iPhone docking connector; auxiliary input – 3.5mm (1/8″) stereo mini-jack
Input impedance: >5k ohms
Power input: 100–230V AC
Dimensions (W x H x D): 8″ x 4 1/2″ x 8″
Weight: 0.8kg (1.8 lb)