Samsung Mobile announced the availability of three new sleek, premium performance Bluetooth® headsets – the WEP870 which combines the best of two Bluetooth devices, the award-winning WEP850 and the cost-effective WEP470.
Samsung WEP870 unites a premiere noise-cancelling Bluetooth mono headset with high-fidelity Bluetooth music streaming to premium stereo ear buds all in one device. Featuring multi-connection technology, the WEP870 can be paired simultaneously with two Bluetooth enabled devices at once.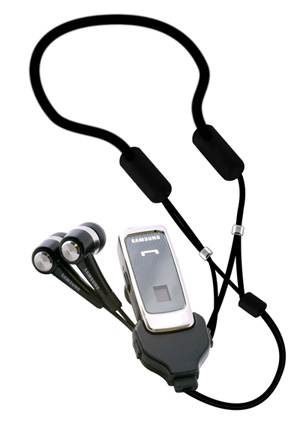 The WEP870 is a mono-style headset with chrome trim and a graphite finish that can be worn on either ear to facilitate calls or listen to music through its high fidelity earpiece. The headset also features a stereo earbud lanyard that can be attached to the headset and worn comfortably around the neck for full music enjoyment.
The award-winning Samsung WEP850 is a sleek mono-style headset with a minimalistic design and premium capabilities. The WEP850 offers multipoint technology and advanced dual-microphone noise cancellation and echo reduction that eliminates unwanted background noise. Independent lab testing has proven that the WEP850's active noise and echo cancelation is amongst the best in the industry when compared against products with pricing up to 80 percent higher.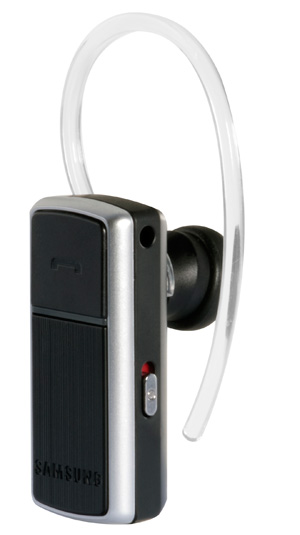 The affordable Samsung WEP470, a small and lightweight, simple-to-use Bluetooth headset, offers superior sound with fully integrated background noise filtering and echo cancellation. Equipped with packet loss concealment technology, the WEP470 can block out background noise similar to Bluetooth products that feature dual microphone technology, but at a much better price.
Source: Samsung Mobile