Nokia announces a new range of Nokia Accessories at Nokia World, these include Bluetooth Headsets and Charging Plate DT-600, which can charge up to five devices simultaneously.
First is the new Bluetooth Stereo headphones BH-905i, which has an improved bass booster and stereo widening compared to last year's model BH-905, as well improved design. The headphone also features active noise-cancelling technology with eight microphones for blocking out background noise and  in addition two microphones for capturing your speech, a VOIP adapter, integrated controls and an audio cable, if you want to them with wired devices and are avialbale also a new colour choice 'Ice'.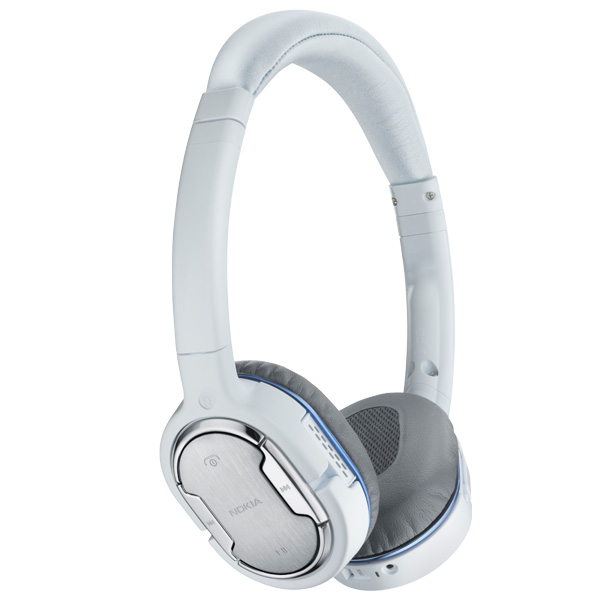 The Nokia Charging Plate DT-600, allowing to charge five devices simultaneously, like mobile phone, MP3 player, headset, digital camera, and other devices. It has sleek simple design, made from eco-friendly materials and has a a power switch, which prevents your chargers from consuming any energy while it's not in use.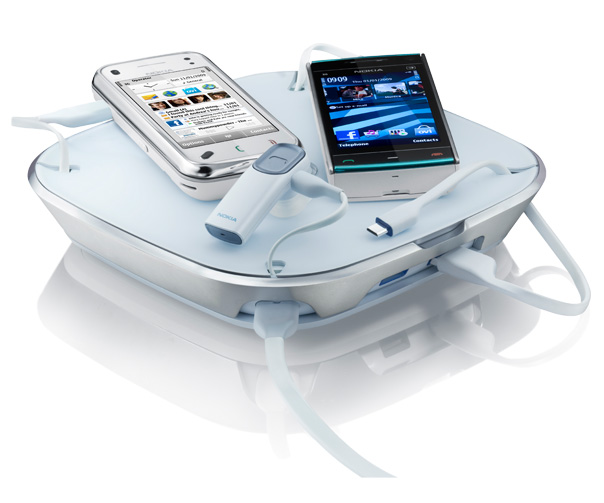 And finally a five new Bluetooth headsets for any budgets. The simple one is BH-109 is the simplest featuring DSP noise reduction and offer up to 8 h of talk time. The BH-609 offers advanced 2-mic noise and wind-noise reduction, up to 6 hours of talk time, plus a battery charge level indicator. The BH-806 is features smooth stainless steel contours and up to three months standby time. Next are BH-217 and BH-218 models, which are equipped with Advanced Multipoint connectivity – to connect to 2 devices simultaneously, DSP noise reduction and a feature called an 'Always Ready':
Ready to use as soon as you pick it up .
Switches on and connects automatically when you take it out the holder and switches off when you put it back.
Up to 3 months of standby time.