Google launches Desktop Dock for Nexus One

Google announce that the Nexus One Desktop Dock is now available for purchase from the Google online store for $45. Designed specially for the Nexus One, the dock comes equipped with a charger and a 3.5mm-to-RCA audio cable,  so you could easily connecting the dock to your stereo system and listen to your phone's music.
When you place the handset into the dock, the Clock app opens, providing quick access to the local time and weather, alarm settings, photo slideshows, and your music. You can dim the Clock screen for nighttime use.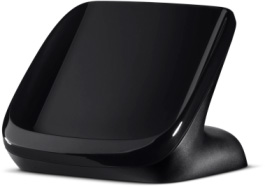 Source: googlenexusoneboard.blogspot.com