ARM has officially revealed the Mali-450 graphics chip that will soon succeed the current Mali-400 GPU.
The Mali-450 is a significant step forward as ARM says it will offer twice as much performance as Mali-400 ever did. Based on the company's Utgard architecture, the new chip can now be scaled to eight cores, again twice as many as in Mali-400.
Despite the higher performance the Mali-450 remains fully compatible software-wise with the Mali-400 and the core, codenamed Tyr, provides market leading OpenGL ES2.0 performance. In addition Mali-450 features internal architecture improvements but at the cost of a slightly larger die.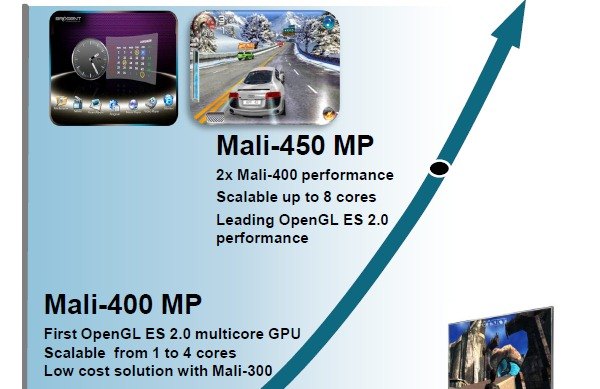 ARM says Mali-400 with up to four cores is the better choice for smartphones that do not require that much graphics power, while Mali-450 with up to eight cores is the best choice for powerful smartphones.
No word was shared on market availability though.
Source: MobileSyrup.com