The Japanese company Elecom has come to rescue all those smartphone users who just don't feel comfortable using the smartphone built-in keyboards.
Elecom has debuted a new pocket-sized Bluetooth keyboard that is designed to be used with smartphones and offers greater comfort. The new keyboard is dubbed TK-FBP029 and comes with dimensions of 146x78x21 mm and weighing just 96 grams.
Before use users must open the removable lid and put it at an angle comfortable for them. Once opened the new keyboard can be used as a smartphone stand. Connectivity is done, as said, through Bluetooth and compatibility is quite broad including not only all devices running on Windows Phone, Android and iOS but also regular desktop PCs and even Sony PlayStation 3.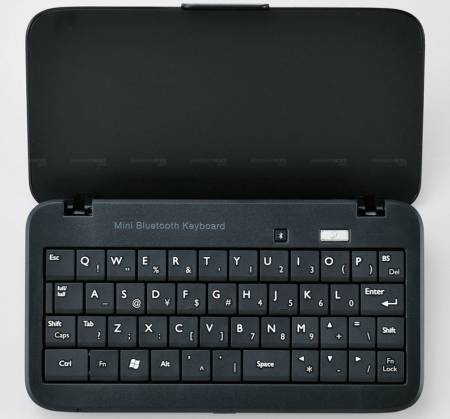 The new TK-FBP029 keyboard is available in black, white and pink colors but pricing is still unknown.

Source: Akihabara News