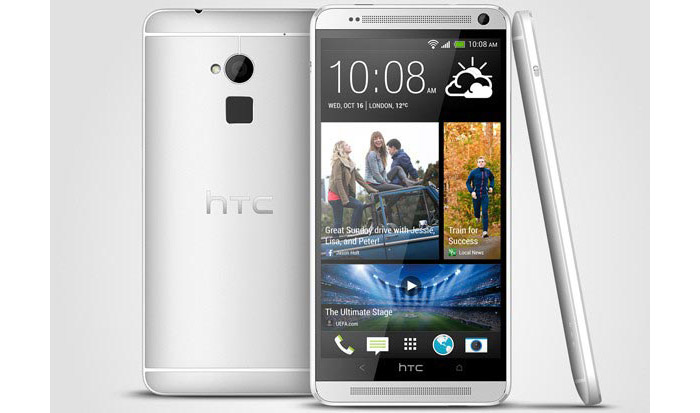 HTC has finally unveiled the long-awaited high-end One Max smartphone the first pictures of which appeared this past summer. Fans of the brand cannot feel disappointed since the new HTC device does deliver.
The HTC One Max is based on a large 5.9-inch display that works at Full HD resolution (1920 x 1080 pixels) and offers HTC Sense 5.5 next to a quad-core Qualcomm Snapdragon 600 processor at 1.7 GHz. The rest of the specs include 16 GB or 32 GB of internal storage, a microSD card slot for expansion, 50 GB of free storage in Google Drive, a 3300 mAh battery (that can be expanded with another 1150 mAh battery thanks to the optional HTC Power Flip Case), a HTC UltraPixel camera, a 2.1 MP front camera and a Fingerprint Scan feature that allows the user to quickly launch three applications by assigning an individual finger to each one of them. Strangely enough HTC said nothing on the amount of RAM the device has. The entire device measures 164.5 x 82.5 x 10.29 mm and weighs 217 grams.
The HTC One Max will be available around the world by the end of October 2013.
Source: HTC