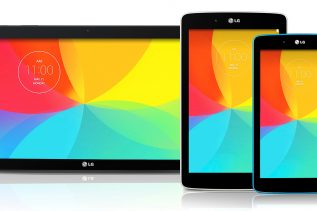 The South Korean tech giant LG has officially launched its promised 10.1-inch version of the G Pad tablet. The new...
The Korean LG has unleashed a new rather interesting device that is more than a smartphone but less than a...
Looking for ways to attract more customers and fans in an unusual way the Taiwanese HTC has announced it will...
The Chinese company Oppo has finally introduced the highly expected N1 smartphone at an event held in Beijing, China. The...
HTC has decided to release its high-end One smartphone in blue for all people who are not fans of the...
HTC plans to release a new chick smartphone colored in bright red in just a number of days. It appears...
Fujitsu is not a household name when it comes to smartphones but despite this the Japanese company has prepared a...