CES 2012 is taking place this week in Las Vegas, USA and companies are demonstrating all sorts of new electronic devices.
HTC is not an exception as the Taiwanese manufacturer of smartphones introduced the LTE enabled successor to the HTC Titan – named Titan II.
The HTC Titan II will be running on AT&T's LTE network (at least in the USA) and will offer faster speeds than other phones of the same class. The new device also features a built-in 16-megapixel rear camera that is two times more sensitive than the one found in Apple's iPhone 4S.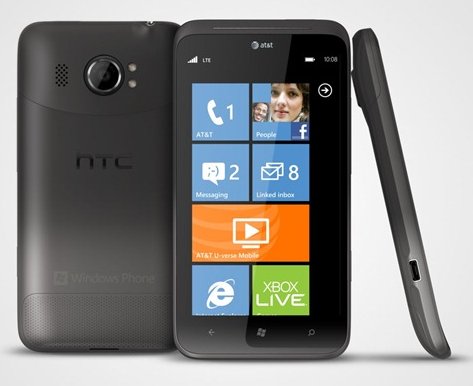 As to the dimensions the new Titan II comes with the same measures as its older "brother" – the HTC Titan. Measuring 5.2 inches by 2.7 inches by 0.4 inches the Titan II is equipped with a large 4.7-inch WVGA Super LCD display and runs on Windows Phone 7.5 Mango.
The mobile phone also comes with a built-in front camera with 1.3 megapixels, support for 720p HD video recording, a 1.5 GHz Snapdragon 2 processor, 16 GB of internal memory and a 1730 mAh lithium-ion battery.
HTC declined to say what the price of the Titan II will be but since the original Titan costs around 200 USD with a two-year contract the price of the new Titan II is likely to be in the same range.
Source: Brighthand