Motorola has come up with a new smartphone, dubbed Droid Fighter and according to the company the new device will have the task to change Motorola's fortunes for good in the high-end market segment.
Designed to battle other high-end smartphones, released by Apple, Samsung and HTC, the Droid Fighter is to be Motorola's flagship smartphone for the rest of 2012. In the US the novelty is expected to ship in April this year with a Verizon contract.
Unfortunately the specs sheet has not been listed yet, so there's no official information on the hardware inside but the first leaked images look promising. For one thing the new Droid Fighter looks very much like the Motorola Droid RAZR and will likely come with a large full HD 4.6-inch display. The leaked picture also shows a smartphone without any physical buttons so this is a pretty good hint that the novelty will run Android 4.0 right out of the box.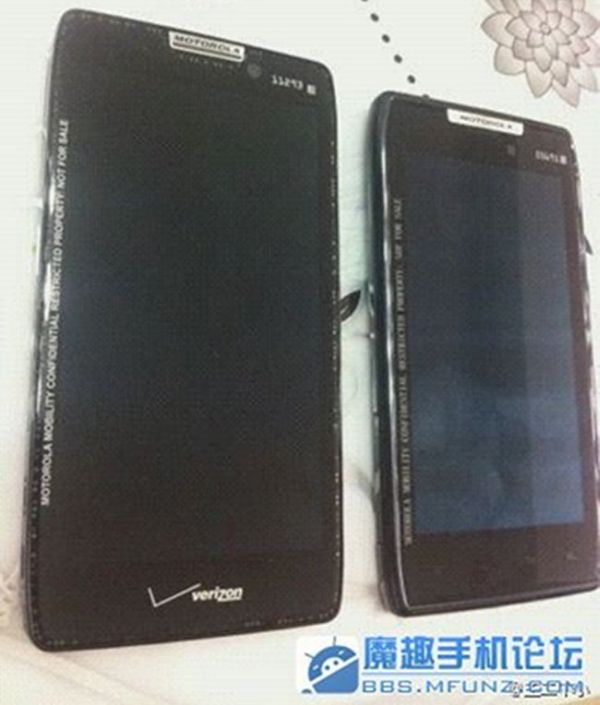 Continuing with the specs, the novelty is expected to come with a 3300 mAh battery and a faster processor than the dual-core 1.2 GHz TI OMAP powering the RAZR MAXX. Still, the new smartphone will most likely come with a 1.5 GHz Snapdragon S4 processor instead of an NVIDIA Tegra 3 CPU.
The new Motorola Droid Fighter is to be officially unveiled on April 12, 2012.
Source: Androinica.com