Motorola has prepared a new smartphone that runs Android 4.0 and sports an Intel Medfield processor on board according to news and images that have leaked on the Net.
According to pictures, courtesy of Pocketnow, the new device has many hardware details appearing like the DROID RAZR and the DROID 4 that have been released just recently, a power button, volume up/down, and physical camera button all on the right side.
The new Motorola phone will be the first company device using Intel chips and the second one overall after Lenovo demonstrated such a device earlier at CES 2012.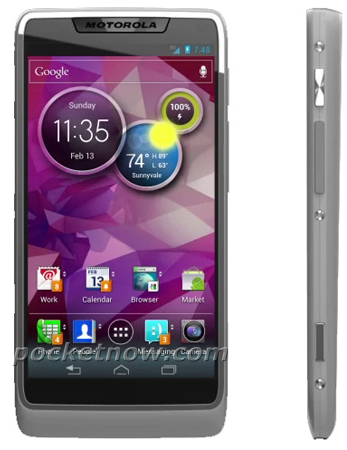 In addition the new mobile device is rumored to have an instant-on capable camera with 15 frame-per-second burst capture which is in unison with what other makers have been pushing on the market lately.
More information will possibly become available at the Mobile World Congress later this month.
Source: Meetgadget