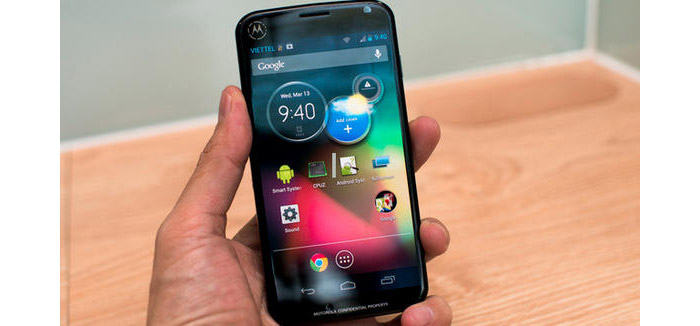 The US tech company Motorola has officially announced the release of its latest Moto X smartphone.
The new company product is a small and thin device that measures 65.3 x 129.3 x 5.6-10.4 mm and weighs 130 grams. The Moto X is based on a SoC system called Motorola X8 Mobile Computing System and has two ARM Cortex A15 cores at 1.7 GHz, located in a Qualcomm Snapdragon S4 Pro processor. The smartphone also has Adreno 320 graphics, specialized processors that work on input information coming in from the integrated sensors, 2 GB of RAM and 16 GB or 32 GB of internal memory depending on the model.
The Motorola Moto X comes to us with a large 4.7-inch RGB-panel AMOLED display that works at 720p resolution (1280 x 720 pixel resolution), a microSD card slot, a rear 10.5 MP camera with ClearPixel technology, a front 2.1 MP camera with Full HD video recording, 802.11n Wi-Fi, Bluetooth 4.0, NFC, a GPS receiver, audio jacks and a 2200 mAh battery.
Buyers of the Motorola Moto X will also get 50 GB of free Google Drive storage and if they sign up with AT&T they can also choose among 16 different colors. AT&T will charge USD 200 for the 16 GB version of the Moto X; the 32 GB model will cost USD 250.
Source: Motorola