Flip smartphones never reached immense popularity with people around the world but they still exist and perhaps millions of people use them on a daily basis. Yet, flagship flip smartphones are extremely rare and this is something Samsung wants to remedy with a new device codenamed SM-W2016. After all why shouldn't flip smartphone fans have a flagship device to boast with?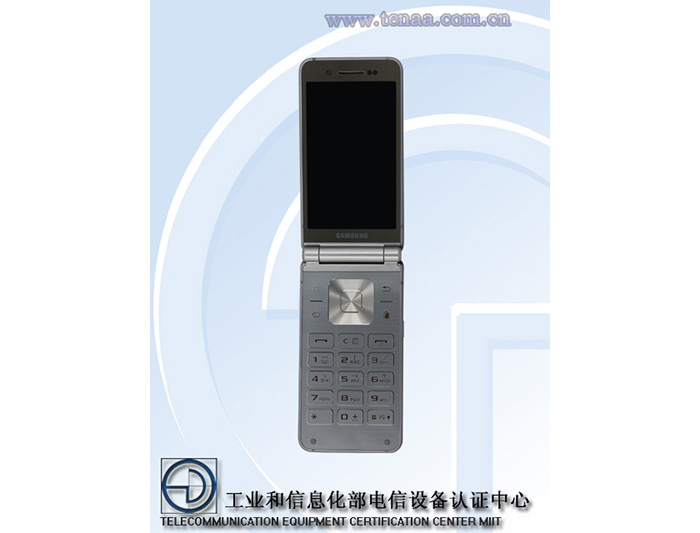 The upcoming SM-W2016 smartphone is still not ready for prime time but it has reached the Chinese TENAA where it has been leaked online. The device resembles Samsung's current flagship smartphones and comes with a really nice metallic chassis. According to the leak the handset has a 64-bit 8-core Exynos 7420 processor at 2.1 GHz (which is the same chip used in the Galaxy S6), 3 GB of RAM and 64 GB of internal memory as well as Android 5.1.1 Lollipop. The smartphone also has a 3.9-inch Super AMOLED display that works at 1280 x 768 pixels, a 16 MP rear camera and a 5 MP front shooter as well as a classic cell phone keyboard. The device measures 120.4 x 61 x 15.1 mm but its weight is unknown.
There's no information on how the new smartphone is called or when it will be in stores but chances are we will see it in early 2016.
Source: Redmondpie.com