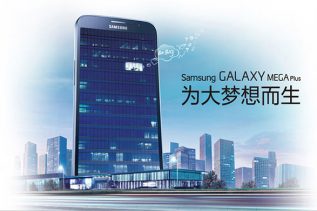 Samsung is getting ready to release a new "Mega" smartphone once again, which hints that the Korean company is going...
The rumored super thin Huawei Ascend P6 smartphone has been officially unveiled by the parent Chinese company. The device boasts...
Samsung has had another major release – this time the South Korean company pleased its fans with the official release...
Samsung has officially released the rumored Galaxy Mega 5.8 and Galaxy Mega 6.3 phablets – devices that should serve the...