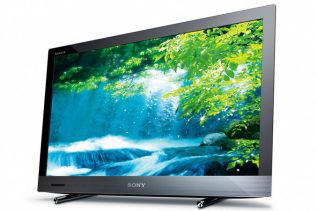 The new 2011 BRAVIA LCD lineup from Sony is here. The company promises increased Internet functionality and content, enhanced 2D and 3D viewing, Skype capability and smart connectivity features.
Sony adds two new BRAVIA 3DTVs to its 2010 line-up, offering network connectivity, 3D capability, BRAVIA Internet Video and elegant...
The owners of Sony's BRAVIA TV, Sony Blu-ray Player or BRAVIA Home Theatre, will enjoy EUROSPORT's online sports video clips...
From black-and-white, to color, to digital, Sony Electronics is once again setting the new standard for how televisions look and...