The new 2011 BRAVIA LCD lineup from Sony is here. The company promises increased Internet functionality and content, enhanced 2D and 3D viewing, Skype capability and smart connectivity features.
Sony's 2011 BRAVIA LCD HDTV line include 27 new models ranging in screen size from 22 inches to 65 inches – 16 new 3D capable models and 22 Internet connected models. Most of the new models now gets Internet capabilities, also new channels and services was added, of course you can browse your favorite videos on YouTube and DailyMotion or catch up on TV programmes you missed with BBC iPlayer, as well to check how your friend is doing on Facebook and Twitter. Sony even will let you browse your favorite websites using an Opera web browser on the TV screen, plus to watch the latest movies and to listening to music with Sony's Video On Demand and Music Unlimited powered by Qriocity and from Netflix, Pandora, HuluPlus, Amazon Video on Demand, Slacker Internet Radio, Crackle, Blip.tv.
A number of the new BRAVIA models will also have Skype embedded functionality (Sony CMU-BR100 camera and microphone sold separately) you be able to enjoy free widescreen Skype-to-Skype video calls with your friends and family,  even while simultaneously watching TV. In 2011 Sony also will let you use your smartphone as a TV remote control via free iPhone and Android apps and use phone keyboard when you want to browse online, or you can connect selected VAIO notebooks too for an easy way to type remotely.  Other features include direct recording to Hard Disk Drive via USB.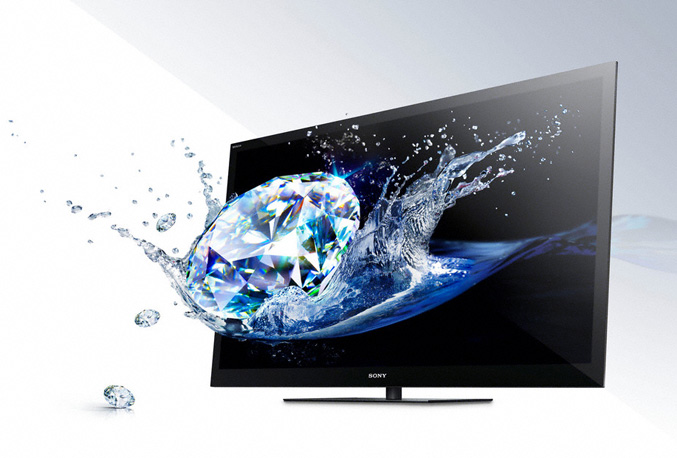 Sony also has upgraded the BRAVIA processing power with the new X-Reality PRO and X-Reality Engine digital video processors. The X-Reality PRO Engine is a two-chip digital video processor that optimizes high definition content, compressed HD signals, standard definition, and other sources including low resolution Internet content. Features include comparison of incoming signals "pixel-by-pixe with ideal scenes to display vivid and detailed images", multi-frame analysis which helps to create missing resolution and Sony's Super Bit Mapping technology incorporates 14 bit up-scaling, processing and pixel mapping to smooth gradation and improve the quality of low-tone pictures.
The X-Reality Engine is a single chi and utilizes Sony's Intelligent Image Enhancer technology  which separate incoming video into constituent parts (outline, texture, and color/contrast), and the appropriate image enhancement is added to each part. The engine also uses Intelligent MPEG Noise Reduction to automatically detect the incoming sources and noise level to apply the appropriate amount of noise reduction for each scene.
On select models there is also the new Sony's Intelligent Peak LED Backlight which uses full array local dimming for deeper blacks, while also boosting brightness in lighter scenes, while Sony's OptiContrast panel "elevates the picture to the front surface of the TV and creates a dark background for rich, vibrant, high contrast picture even in well-lit rooms."
Sony's MotionFlow™ XR builds on previous versions of the company's motion compensation technology and helps to reduce blur caused by quick camera movements, enhancing sharpness and creating a clearer picture.
For the new 3D models improvements include panel drive enhancements that deliver quicker response time helping to reduce crosstalk, 5:5 pull down for a more realistic cinematic movie experience, built-in 3D emitters on all 3D models. Sony 3D Active Shutter glasses are now rechardelivers 800 frames per second!geable and have a new lightweight design for a more comfortable fit.
Sony 's latest Motionflow technology combines advanced LED backlighting with High Frame Rate panels to improve picture detail and create smoother motion sequences -Motionflow XR 800 delivers 800 frames per second!
At the top of the line are XBR-HX929 models which features Sony's improved Monolithic Design Concept and  incorporate Corning's Gorilla Glass allowing for thinner, lighter, and stronger screen material.  Check the pecs of the new series bellow:
BRAVIA XBR-HX929 Series 3D Capable HDTV
Available in April
Brilliant Full HD (1080p) picture quality with full-array local dimming LED backlight
Sleek Monolithic Design with OptiContrast Panel Technology
Integrated Wi-Fi (802.11n)
Skype ready in 720p high definition
BRAVIA Internet Video and Qriocity
X-Reality PRO Engine
MotionFlow XR 960
Rear two-way IR inputs and two-way RS232C control
Screen sizes include 65-inch (XBR-65HX292, which is available in August 2011), 55-inch (XBR-55HX929), and 46-inch (XBR-46HX929)
BRAVIA HX820-Series LED LCD 3D Capable HDTV
Available in May
Brilliant Full HD (1080p) picture quality with Dynamic Edge LED backlight
Sleek Monolithic Design with OptiContrast Panel Technology
Integrated Wi-Fi (802.11n)
Skype ready in 720p high definition
BRAVIA Internet Video and Qriocity
X-Reality PRO Engine
MotionFlow XR 480
Screen sizes include 55-inch (KDL-55HX820), and 46-inch (KDL-46HX820)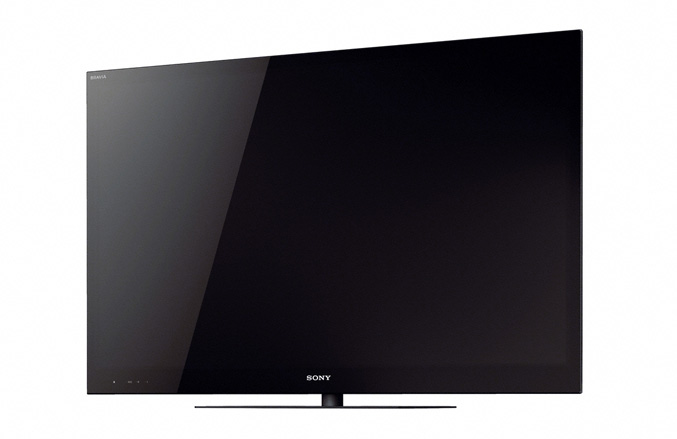 BRAVIA NX720-Series LED LCD 3D Capable HDTV
Available in May
Brilliant Full HD (1080p) picture quality with Dynamic Edge LED backlight
Sleek Monolithic Design with OptiContrast Panel Technology
Integrated Wi-Fi (802.11n)
Skype ready in 720p high definition
BRAVIA Internet Video and Qriocity
MotionFlow XR 240
X-Reality Engine
Screen sizes include 60-inch (KDL-60NX720), 55-inch (KDL-55NX720), and 46-inch (KDL-46NX720)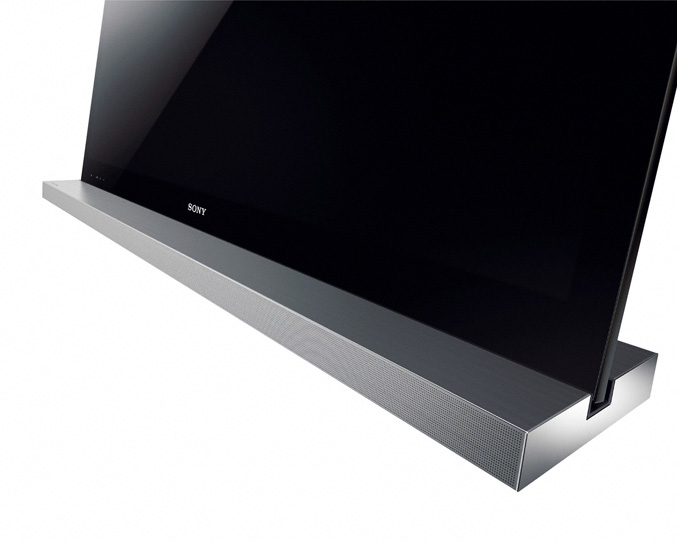 BRAVIA HX729-Series LED LCD 3D Capable HDTV
Available in May
Brilliant Full HD (1080p) picture quality with Dynamic Edge LED backlight
X-Reality PRO Engine
MotionFlow XR 480
Integrated Wi-Fi (802.11n)
Skype ready in 720p high definition
BRAVIA Internet Video and Qriocity
Rear two-way IR inputs and two-way RS232C control
Screen sizes include 65-inch (KDL-65HX729), 55-inch (KDL-55HX729), and 46-inch (KDL-46HX729)
BRAVIA EX720-Series LED LCD 3D Capable HDTV
Available in February
Brilliant Full HD (1080p) picture quality with Edge LED backlight
X-Reality Engine
MotionFlow XR 240
Wi-Fi ready (USB wireless LAN adapter sold separately)
Skype ready in 720p high definition
BRAVIA Internet Video and Qriocity
Screen sizes include 60-inch (KDL-60EX720, which is available in April), 55-inch (KDL-55EX720), 46-inch (KDL-46EX720), 40-Inch (KDL-40EX720), and 32-inch (KDL-32EX720)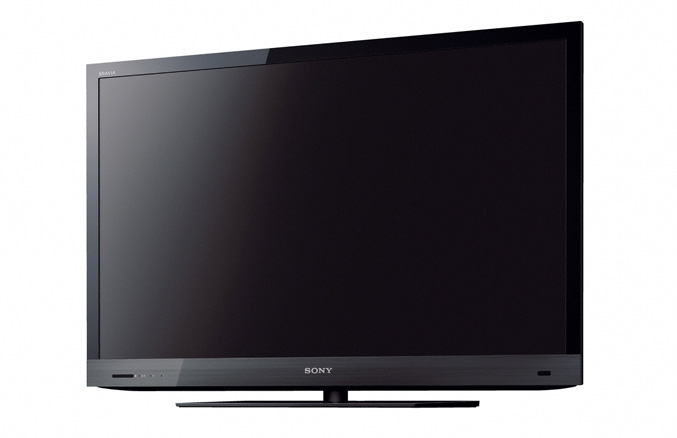 BRAVIA EX620-Series LED LCD HDTV
Available in February
Brilliant Full High Definition (1080p) picture quality with Edge LED backlight
X-Reality Engine
MotionFlow 120
Wi-Fi ready (USB wireless LAN adapter sold separately)
Skype ready in 720p high definition
BRAVIA Internet Video and Qriocity
Screen sizes include 55-inch (KDL-55EX620), 46-inch (KDL-46EX620), and 40-Inch (KDL-40EX620)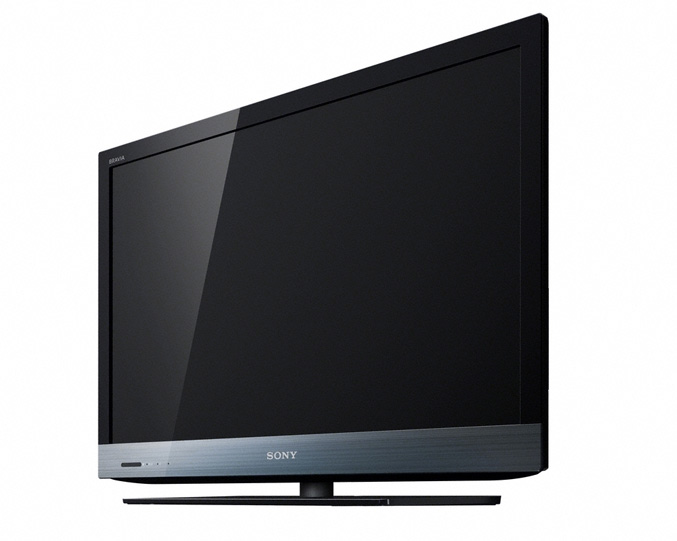 BRAVIA EX520-Series LED LCD HDTV
Available in February
Brilliant Full HD (1080p) picture quality with Edge LED backlight
X-Reality Engine
Wi-Fi ready (USB wireless LAN adapter sold separately)
Skype ready in 720p high definition
BRAVIA Internet Video and Qriocity
Energy saving Presence Sensor minimize power consumption
Screen sizes include 46-inch (KDL-46EX520), 40-inch (KDL-40EX520), 32-inch (KDL-32EX520)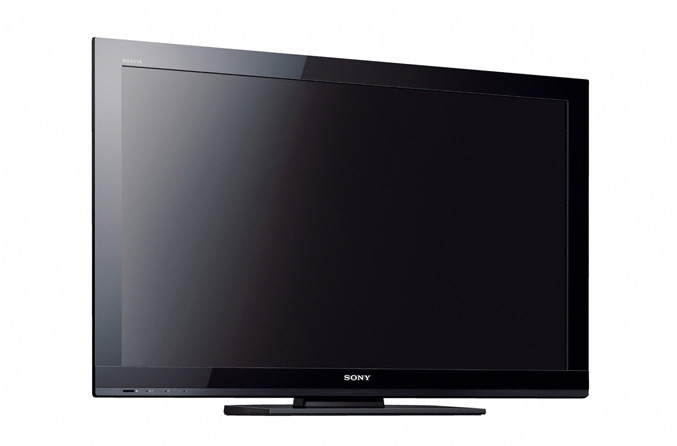 BRAVIA BX420-Series HDTV
Available in February
Brilliant Full HD (1080p) picture quality with CCFL backlight
Five HD Inputs to connect multiple HD devices
USB input for photo, music and video playback
Scene select customized picture and sound settings
Ambient Light Sensor
Screen sizes include 46-inch (KDL-46BX420), 40-inch (KDL-40BX420), and 32-inch (KDL-32BX420)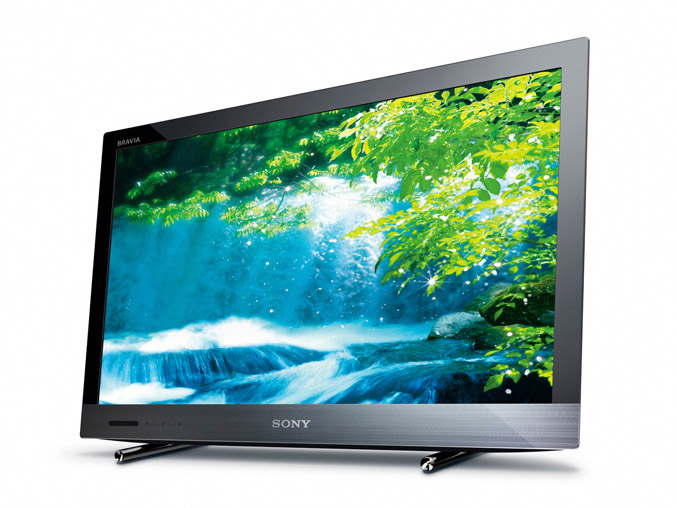 BRAVIA BX320-Series HDTV
Available in February
Amazing High Definition (720p) picture quality with CCFL backlight
Five HD Inputs to connect multiple HD devices
USB input for photo, music and video playback
Scene select customized picture and sound settings
Ambient Light Sensor
Screen sizes include 32-inch (KDL-32BX320), and 22-inch (KDL-22BX320)