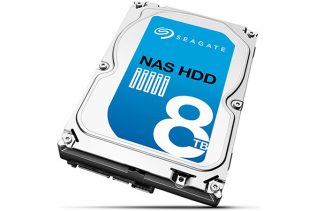 Seagate has presented one more hard drive earlier today but this time the drive is a NAS model. The new...
D-Link has launched their next generation ShareCenter Network Storage solutions which are appropriate for every current digital home, providing centralized...
Verbatim outs a small box, that makes any USB or HDD drive network accessible.  The MediaShare Mini allows content sharing...
Seagate  today extends its GoFlex family of hard drives with new network attached storage device with codename GoFlex Home. The...
LaCie has announced the release of its new network-attached Storage (NAS) and iSCSI solution for SMBs and corporate satellites, the...
D-Link, the end-to-end network solutions provider for consumers and business, is now shipping the industry's first all-in-one home network router...
LaCie announced the general availability of the LaCie 12big Rack product range – an enterprise class 2U rack-mounted portfolio, targeted...