Samsung Electronic announced the availability of the first RGB LED data project in the world with 1,000 ANSI lumens. The LED light source offers no lamp to replace, and promises a lifespan of 50,000 hours using the ECO-MODE, which is a 17 times longer lifespan than conventional projectors. It also maintains its brightness over the most of life of the projector. The SP-F10M has greater color intensity and range than any other LED projector currently available. The reduced power consumption provided by the LED light source also adds up to the appeal of the SP-F10M.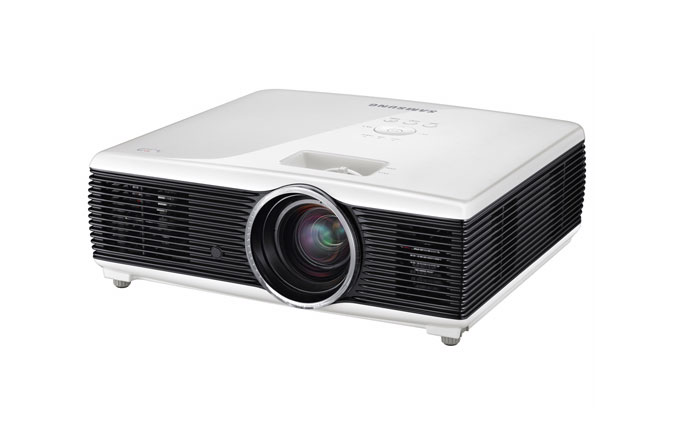 Vice President of Visual Display Business at Samsung Electronics, JinHwan Kim, said that they pride their selves on creating cutting edge products that are environmentally friendly, making the live of the user easier. He also stated that the SP-F10M is another great example of their product innovation in the projector market, offering considerable brightness and a color intensity advantage over other projectors.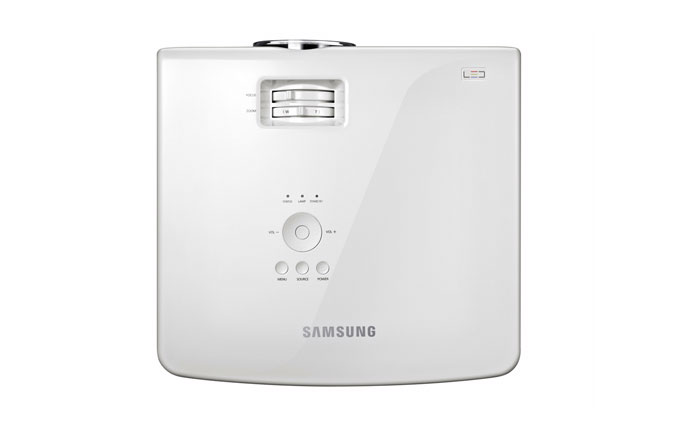 The SP-F10M allows presentation to be viewed using only a USB memory stick, thanks to the embedded file viewers which supports PDF, TXT, HTML, MPEG and Microsoft Office. The Remote Control feature offers the ability to control the power, volume, input changes and navigation through selected files.
SP-F10M Key Specs
· Unparalleled brightness of 1,000 ANSI lumens from LED-based data projector
· LED light source rated at 50,000 hours of life in Eco-mode
· XGA (1024×768) native resolution
· Image size ranging 40-300 inches
· USB port with PC-free File Viewer, allowing presentation of Microsoft® Office and Adobe® PDF documents in their native file format.
· HDMI input, along with PC connectivity
· RJ45(Network control), MM(Multimedia)
· Sound 7W mono
· 309.0 x 290.0 x 111.5 (WxDxH, mm)
· 4.8 kg
· Closed captioning