Sanyo PDG-DWL2500J projecting 80-inch image from 32 cm distance

Sanyo today announced their new 3D Ready ultra short-focus projector, which they claims offers "the world's shortest projection distance" and can be set up vertically or horizontally for projecting large 80" image from the distance of only 32 cm and will be available in July 2010.
The new PDG-DWL2500J model represents a further advancement of the LP-XL50, and have a compact design that is about half the size of the conventional model. The projectors measures 321.0 mm (w) x 170.0 mm (h) x 385.0 mm (d), has 16:10 aspect ratio with 1280 x 800 resolution, brightness of 2,500 lumens, 2000:1 contrast ratio, 10W mono speaker, HDMI, Analog RGB input; D-sub 15 x 2, includes remote contros and weights less than 6.5 kg.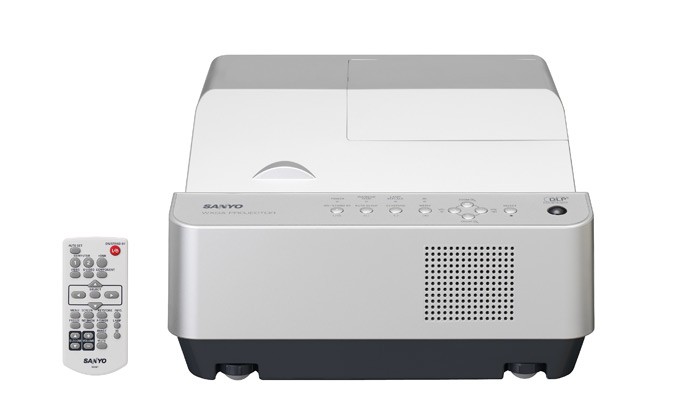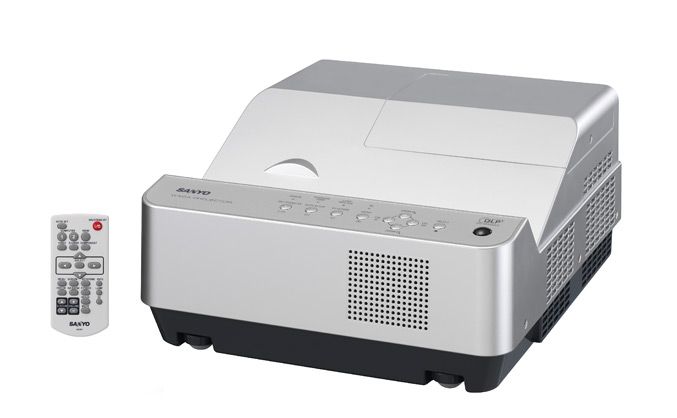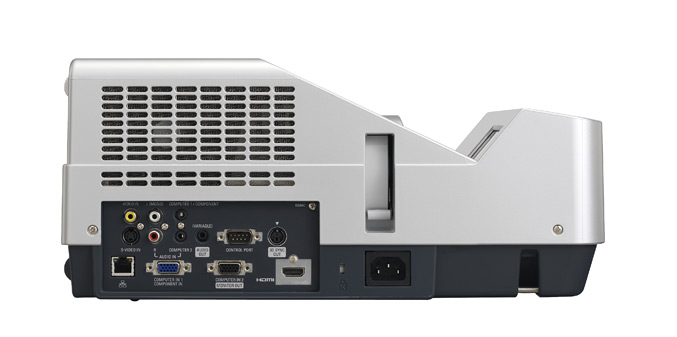 Source: Sanyo