Samsung HDTVs gets Skype capability

After LG and Panasonic,  Samsung announced that the new Samsung LED 7000 and 8000 series models of 2010 HD televisions will feature embedded Skype access and could make video and voice calls .
Consumers can create free Skype accounts just using the TVs' remote controls, log into their existing accounts and navigate via a simple Skype interface accessible on the televisions' screens. Samsung's LED 7000 and 8000 series HDTV's, which  include Samsung's free Internet@TV service, will begin shipping with Skype software in the Korean market from yesterday and worldwide in the first half of 2010.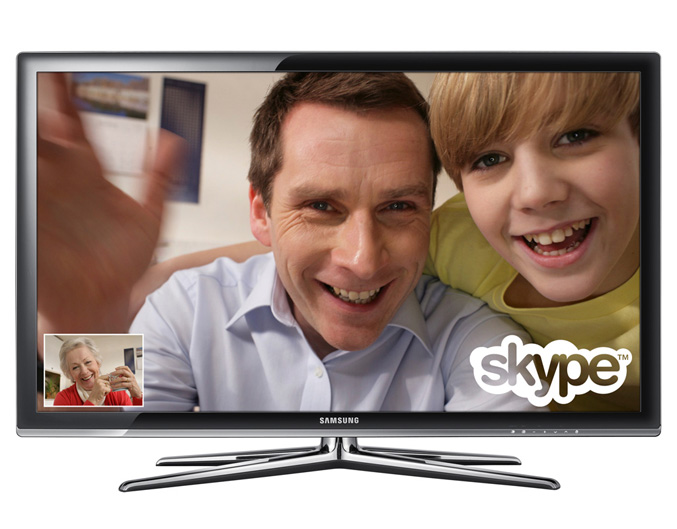 "Our consumers want their televisions to be a 'one-stop shop' for entertainment and communication delivered with the highest quality," said Kevin Kyungshik Lee, Vice President of Visual Display at Samsung Electronics. "Including Skype on our TVs meets that expectation perfectly. We're thrilled that Samsung's consumers can now use our TVs to experience the rich video and voice communication that hundreds of millions of Skype users worldwide enjoy."
"Increasingly Skype users want to communicate away from their computers, particularly when it comes to video calling," said Jonathan Christensen, General Manager of Platform at Skype. "Thanks to Samsung, Skype is helping even more friends and families benefit from the meaningful connections that Skype's video and voice calling provides."
Source: Skype