Sharp Corporation will increase production capacity for LCD panels at its Kameyama Plant No. 2 by approximately 10% in order to meet the increasing demand for LCD panels for TVs.
In April 2009, Sharp announced that it put Kameyama Plant No. 2 into full operation (with an input of 90,000 glass substrates per month) and that it would bring the new LCD panel plant at the Sakai Manufacturing Complex into operation in October 2009, ahead of the original schedule.
Since then, the demand for panels from LCD TV manufacturers around the world has been steady. For this reason, Sharp has decided to improve production efficiency and raise the level of monthly glass substrate input at Kameyama Plant No. 2 to 100,000 after this August.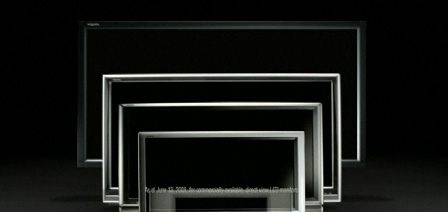 Kameyama Plant No. 2 has been making the world's most advanced LCD panels ever since starting operations in 2006. And, as the producer of the panels used in Sharp's AQUOS LCD TVs, Kameyama Plant No. 2 has contributed greatly to boosting the AQUOS brand image.
Kameyama Plant No. 2 will continue to advance its proprietary production technologies as a model plant under Sharp's vertical integration production concept.
Source: Sharp