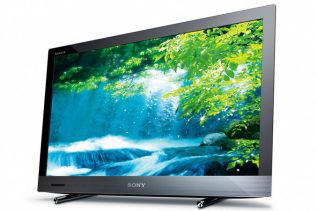 The new 2011 BRAVIA LCD lineup from Sony is here. The company promises increased Internet functionality and content, enhanced 2D and 3D viewing, Skype capability and smart connectivity features.
BenQ extends it lineup of LCD TV with two new models – the 42-inch V42-5000 and 46-inch V46-5000 models. Both...
The market leader and award winning innovator in consumer electronics, Samsung Electronics America, and the leading provider of healthcare grade...
In the wake of the tremendous success of BeoVision 10-40, the slim 40-inch flat screen TV that Bang & Olufsen...
Definitive Technology announced that the Mythos XTR-50 has started shipping to US retailers. Definitive retailers have eagerly awaited delivery of...
Microsoft Corp. has signed a patent cross-licensing agreement with Funai Electric Co. Ltd., manufacturer of LCD TVs sold in the...
Fujitsu Microelectronics Limited today announced a new two-channel DC/DC converter(1) IC with fast transient response, for use in digital consumer...