Altec Lansing introduced the new Octiv Duo Dual Docking and Charging Speaker system, accompanied with a free Music Mix application for iPods and iPhones, offering a solution to play and charge their apple devices simultaneously.
Octiv Duo offers charging and sharing playlist from two devices at the same time, while a third device can be connected to the built-in USB port and also expands musical player options with the equipped aux-in.
The Octiv Duo by Altec Lansing features a compact and wedged design, perfect for limited spaces. It also comes with a remote control that provides easy access to the playlists from across the room. Octiv Duo delivers crisp and rich audio quality.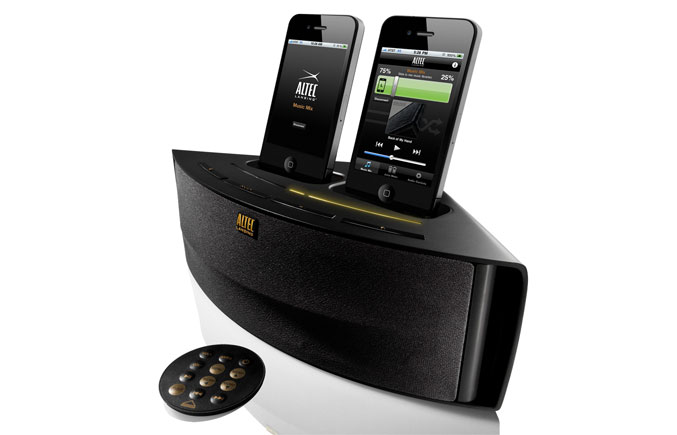 "The Octiv Duo takes into account the busy schedule of the everyday family and makes life easier by acting as a dual docking speaker and charging station," said Steve Schlangen, Altec Lansing product manager, "And when combined with the Music Mix app, sharing music between playlists is simple, making the Octiv Duo the perfect solution for the modern household."
Octiv Duo also comes with a free Altec Lansing Alarm Rock app and a Music Mix application that shuffles tracks from both the iPod and iPhone while allowing users to set the amount of music played from each device.
The Alarm Rock app will wake you up with your favorite song.
The Altec Lansing Octiv Duo Dual Docking and Charging Speaker System will be available in October, 2010 for the price of $99.95.