Looking back at the last year CeBit 2010, SteelSeries has introduced its high-end 7H headset, now at this year CeBit SteelSeries announced a new variants of the award-winning 7H and Siberia v2 Headsets which can be used with their iPod, iPhone and iPad. They feature a new alternative design, "to meet Apple's performance standards" – including a 3.5mm jack for combined audio and voice and an inline remote that controls audio and call controls.
As you know the SteelSeries 7H Headset has a interchangeable earcups, to let you choose from hear-through cloth or noise cancelling leather. They are equipped with 50mm drivers and retractable, uni-directional microphone and  a can be disassembled into 4 pieces for easy transportation. They will cost you $129.99 in USA and  €114.99 in Europe.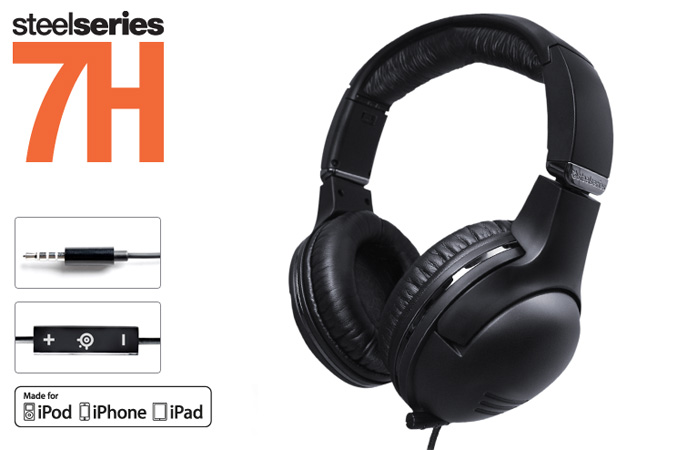 The SteelSeries Siberia v2 Headset also packs 50mm driver units, noise dampening leather earcups, retractable, uni-directional microphone in left ear-cup and a lightweight headband suspension for maximum comfort during long sessions. The headset will be available in white with an MSRP of $99.99 / €94.99.