3M has introduced a new pocket-sized gadget, which combining two devices in one – a HD video camera and a pico projector, allowing you to shoot and then  instantly share HD videos almost anywhere.
The CP40 has a 5-megapixel sensor and is capable to record 720p MP4 videos. When you finish with recording, you can switch to projector function, which is able to project up to 65″ image size with 14 lumens (AC mode) / 12 lumens (battery mode) of brightness, but only at 640 x 480 resolution. The Shoot N Share has a capacitive touch control panel, also USB port and HDMI port, microSD memory card slot, USB port an HDMI port and embedded rechargeable Li-Polymer battery.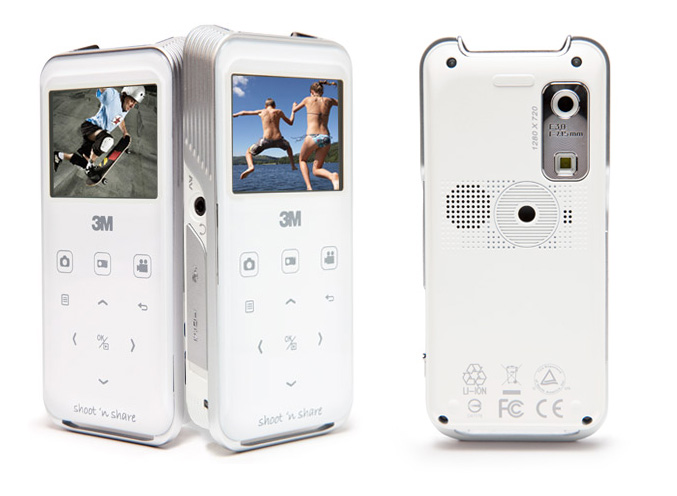 The 3M Shoot 'n Share will be available from October with an estimated price of $299.