Samsung Electronics introduces a new point-and-shoot camcorder with full-HD resolution capabilities – the Samsung HMX-E10. The pocket-sized camcorder feature 270-degree swiveling lens,  allowing to record from just about any angle.
Th small camera has a  1/3.2 inch CMOS sensor, 2.7-inch touch-screen LCD, which is  set vertically and is divided into two sections; the upper part showing what you  capture at the moment, while the bottom display shows a series of touch-screen controls, including record, stop and play. The HMX-E10 also packs a a microSD slot, HDMI and USB, which also can be used to charge the battery. It also comes with Samsung's play-edit-sharing program, called intelli-studio, allowing users to edit and play their video from any computer without having to install supporting software.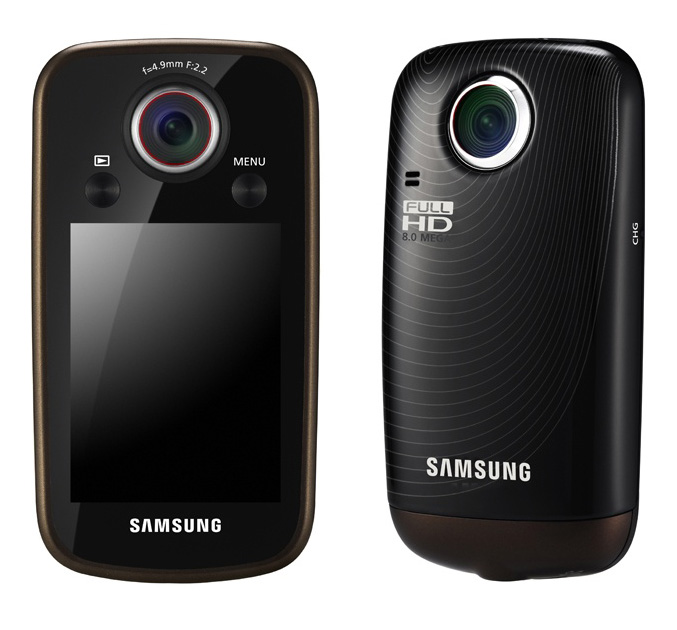 Furthermore it has and one-touch "upload" button for easy and quick upload to YouTube as well and several Smart Filters effects.
The HMX-E10 wll be available in Ivory / Black  colors starting September for $199.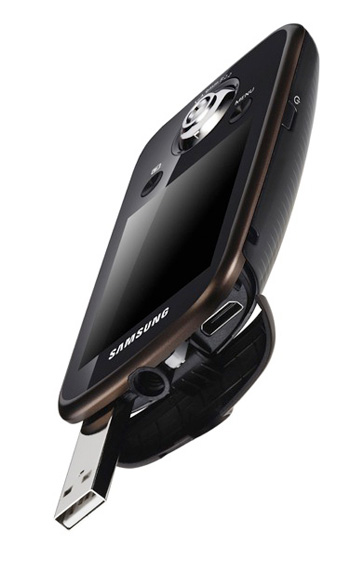 "Samsung is focused on introducing features to its camcorders which address unmet needs and take the video recording experience to new levels for consumers," said Sangjin Park, President of the Digital Imaging Business, Samsung Electronics. "The HMX-E10 offers the image quality, ultra-compact design and built-in USB technology that consumers expect from this class of camcorder, but goes a step beyond, offering features such as a swiveling lens, versatile LCD screen and a range of smart filters, which give users the ability to do more and express their creativity."