The Japanese photography giant Fujifilm has unveiled the FinePix F800EXR – a new compact digital camera that should help the company compete better on the market.
On the outside the novelty looks like most other compact cameras but in reality it packs a number of innovative and useful technologies. Apart from the great 20x optical zoom, the Fujifilm FinePix F800EXR sports Wi-Fi that allows the user to easily transfer photos from the camera to smartphones, tablets, computers and any other Wi-Fi enabled device. In addition Fujifilm provides company software – the so-called Camera Application software – that turns your Wi-Fi handset into a GPS logger, sending location details to the FinePix F800EXR to be geotagged to each shot. That then allows subsequent viewing of the photos to be done by location, either in a third-party app or by sending the image to the phone or tablet and browsing in Fujifilm's mapping system. That also includes a 1m POI database so that relevant local information is flagged up with each frame.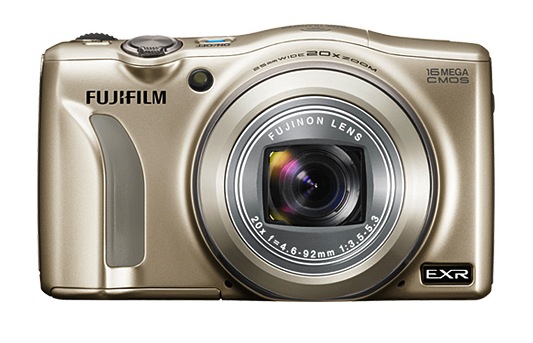 As to the camera itself, it uses a 1/2-inch 16-megapixel EXR-CMOS sensor with a 25-500mm zoom and ISO up to 12,800. It has a 3-inch 460k dot LCD display, HDMI output and USB, and can record up to 1080p Full HD video. Autofocus is as fast as 0.16 s, Fujifilm claims, with 8 FPS continuous shooting at full resolution.
The FinePix F800EXR also offers a number of scene and automatic modes but the camera has the so-called EXR modes too. The EXR modes include EXR HD (High Resolution), which is capable of taking full 16 MP shots, the EXR DR mode for Dynamic Range, which combines two shots to increase the dynamic range by up to 1600 per cent. Finally you have the EXR SN mode, which stands for Signal to Noise, that doubles up on data from pixels for reduced resolution but better results in low-light conditions.
The Fujifilm FinePix F800EXR will be available in August for a price of 349.95 USD.
Source: Slashgear.com