The DVR Xpander does exactly what its name implies, it instantly expands the number of television shows, movies and sporting...
Audyssey Laboratories announces the Audyssey Sub Equalizer, the latest in a series of professional room calibration tools in the company's...
BeoLab 11 is a new elegant subwoofer from Bang & Olufsen which combines excellent bass performance, intriguing design and unorthodox...
You know evrybody wants to recline and enjoy a massage while watching your favorite t.v. programs or a movie. As...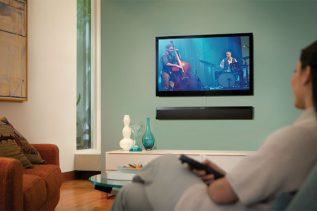 The company Bose has developed a new speaker system for or your home entertainment, enriched with company's proprietary Flexmount technology...
Dolby Laboratories, Inc. announced  that its latest generation cinema processor, the Dolby® CP750 Digital Cinema Processor, will be available for...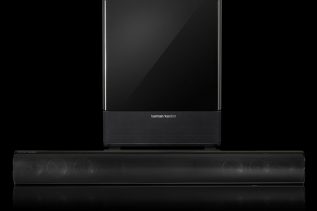 Harmon Kardon has introduced a new 2.1 home theater soundbar, which includes single amplified loudspeaker unit taht can be connected...