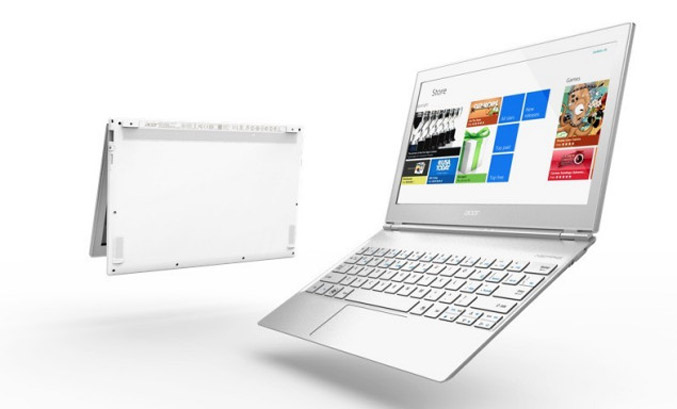 The Taiwanese Acer has officially unveiled its third line of ultrabooks under the Aspire S7 series.
The new ultrabooks weigh around 2.29 pounds and boast a thickness of just 0.47 inches. While dimensions and weight are important perhaps the most interesting thing about the new ultrabooks is that they will come with touch screens.
The novelties are based on Intel Core i5 and i7 processors and arrive in three models – one with 11.6-inch display (1080p resolution) and two with 13.3-inch displays (1920 x 1080 resolution). The latter ones also sports Gorilla Glass 2 protection and a display that can lie completely flat. The 11.6-inch model comes with an aluminum lid that compensates in a way for the lack of Gorilla Glass. There's also 4 GB of DDR3 memory.
The three new ultrabooks also make use of Acer's TwinAir technology that keeps the device well cooled. Inside you will also find SSDs for storage (128 GB or 256 GB) that can be arranged in RAID for better performance. The initial lithium-ion battery can be increased with a second one. As to connectivity the new Aspire ultrabooks offer USB, RJ-45, microHDMI and VGA ports.
The ultrabooks will be built around Windows 8 and this is the reason why they will hit stores on October 26 – the day Windows 8 officially debuts around the world. In the US the 11.6-inch model will cost 1199 USD, while the 13.3-inch ones will sell for 1399 USD.
Source: Gizmocrave