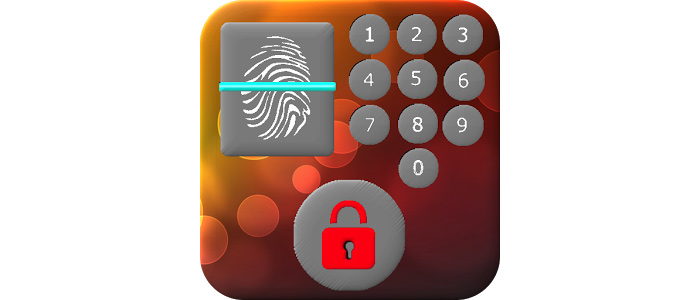 Fingerprint/Keypad Lock Screen is a relatively new application for Android but despite this fact it has been making some great progress on Google Play. The reason could be quite simple – the app locks your Android device so that other people won't be able to use it without your permission.
It also comes with another feature though – it has a fingerprint scanner like the one found in the latest Apple iPhone smartphones. Once you play with the app a little bit you will realize, however, that the fingerprint scanner feature is there just for fun and having pranks with your friends as no current Android device comes with a fingerprint scanner. Still it is a nice touch that adds to both the app and the device that you use. Fingerprint/Keypad Lock Screen does deliver though – you can use a built-in keyboard and add a password that really works. If someone enters a wrong pass three times in a row the device will also start beeping to capture attention although it will get silent after a few minutes.
If you want to protect your Android device you might find Fingerprint/Keypad Lock Screen useful – the app is completely free and can become yours right here on Google Play.