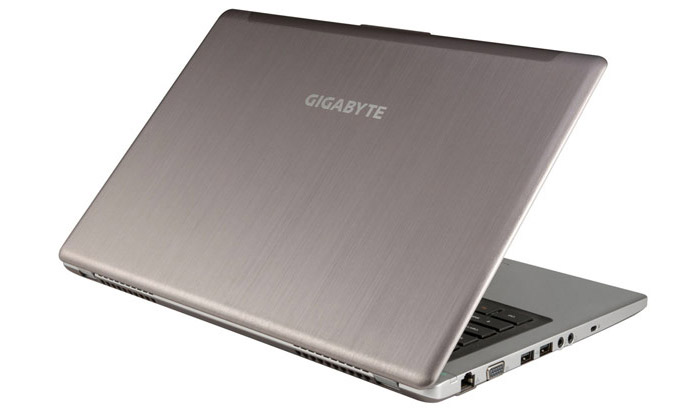 The Taiwanese Gigabyte has announced a new ultrabook that goes by the name of U2442 Extreme. The new product is an addition to the already launched U2442 ultrabook range and carries better hardware to warrant its Extreme name.
The U2442 Extreme offers a range of hardware options to suit every need out there. Based on mobile Intel Core Ivy Bridge processors the U2442 Extreme offers a choice between NVIDIA's GeForce GT 730M and GT 650M mobile graphics solutions. The ultrabook comes with a dual storage system that includes a 256 GB SSD and a large 750 GB or 1 TB hard drive that will have enough space for all your files.
The specs list does not end here – the U2442 Extreme offers a 14-inch HD+ display at 1600 x 900, great THX TruStudio Pro audio technology and a special venting system that keeps noise to a minimum while removing unnecessary heat. All this resides in a nice sleek chassis that measures 18.5-21 mm and weighs just 1.59/1.69 kilograms.
The new Gigabyte U2442 Extreme comes with Windows 8 pre-installed but pricing is unknown at the moment.

Source: Gigabyte