Microsoft has announced a new hardware product that bears the Microsoft brand – and this is the Bluetooth Mobile Keyboard 5000 that is capable of working with Android, iOS and Windows based tablets. As the name suggests the new device is wireless.
The new keyboard features a lightweight, slim design that makes it convenient to carry without compromising durability. It also comes with the so called "Comfort Curve" design
that promotes a more natural wrist posture. The keyboard also frees a USB port on the computer that can be put to better use and is powered by 2 AAA alkaline batteries that are included in the package.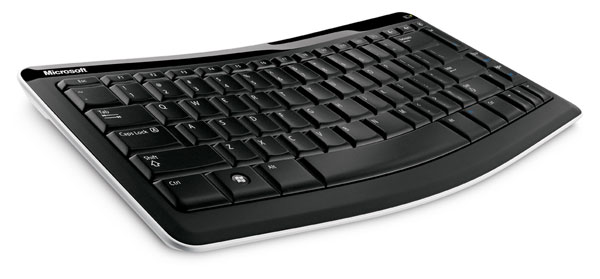 Users will need to be running Windows 7, Windows Vista, and Windows XP with Service Pack (SP2) or later in order to use the new keyboard. Warranty is 3 years while pricing is 49.95 USD.
The keyboard is available now.
Source: Ubergizmo