Nike and Polar have introduced the Polar WearLink®+ that is compatible with all Nike+ gear, it also works with Polar-compatible fitness equipment, including models from all major fitness equipment manufacturers and enables users wearing the WearLink+ transmitter to see their heart rate on the compatible fitness club equipment as well.
The new gadget is worn round the chest and transmits the user's heart rate wirelessly to their Nike+ iPod Sport Kit or Sportband.  Users can see their beats per minute while they run with their Nike+ SportBand, or hear spoken feedback of their BPM during their Nike+ iPod workout. It has a soft textile chest strap,  that "seamlessly adapts to the user's body shape" and is also machine-washable.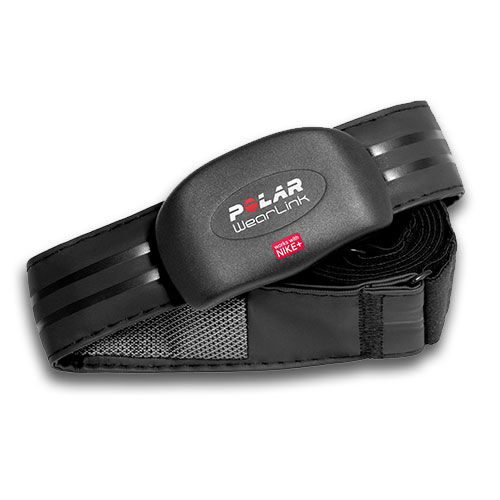 "We are delighted to enter into this partnership with Nike", says Marco Suvilaakso, Group Product Director at Polar. "Polar and Nike are both market leading global sports brands. Nike users around the globe can now benefit for the first time from pioneering Polar heart rate monitoring technology. The new WearLink®+ transmitter Nike+ will make accurate heart rate training available to millions of Nike+ users. It will add a new dimension to their training enabling them to train at the right intensity to achieve their goals. We anticipate this will be a very popular product."
Freatures:
Provides heart rate information to nikeplus.com web service with compatible Nike+ devices
Uses coded 5 kHz transmission, ensuring that your Polar training computer finds your heart rate signal
Machine washable textile strap
Water-resistant connector
User replaceable battery
The Polar WearLink+ will be available from June for $69.99.