Sanyo announced a new addition of lithium-ion battery with USB power ports to its  'eneloop universe' products, called eneloop mobile boosters (KBS-L2BS), capable to supply power for Apples's  iPhone and iPad, and also for the Sony Ericsson's 'XPERIA'  smartphone, which will be available in Japan on October 21.
The KBS-L2BS is equipped with two USB output, offers output current of 1A and is capable of supplying power to mobile phones, smartphones, iPad, portable audio players, portable game consoles, and various other mobile devices, it also has a micro USB attachment, allowing to charge devices that take in power through a micro USB terminal, such as the XPERIA.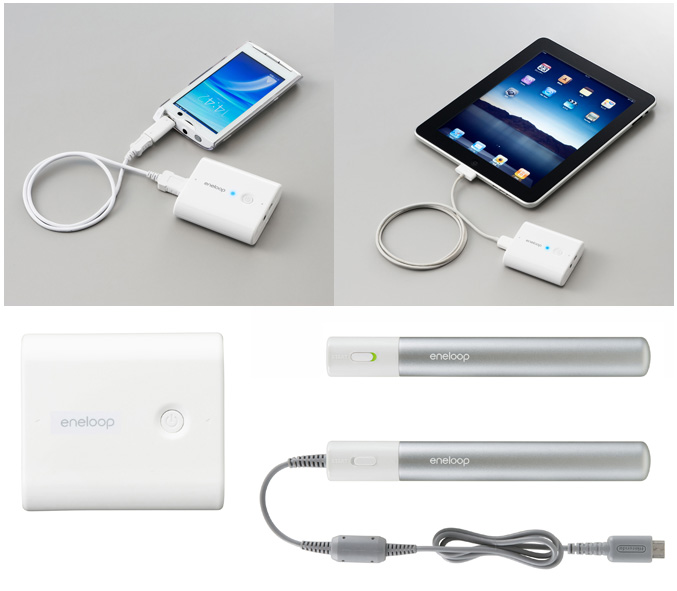 Sanyo also has announced, that will release a 'eneloop stick booster (KBC-D1BS), together with charging adapters (KBC-DS2AS, KBC-DS3AS) for 'Nintendo DS Series (DSLite and DSi/DSi LL)' – portable game consoles. These new products will go on sale in Japan and the (KBC-L2BS)' is scheduled to go on sale globally after its release in Japan.