Download some of the best games from the N64, NES, SNES, SEGA Mega Drive, SEGA MASTER SYSTEM, NEOGEO, Commodore 64 and TurboGrafx (PC Engine) eras in Wii's Virtual Console!
New games are added to the Wii Shop Channel regularly. This week, Donkey Kong 3 & Enduro Racer are ready for you to download.
The latest gaming classics for Virtual Console are available now in the Wii Shop Channel:
Donkey Kong 3 – NES
The third of the classic arcade series hits Virtual Console! As Stanley the exterminator, you must use your bug spray to push away DK and fend off swarms of pesky insects intent on making a meal of your precious flowerbeds!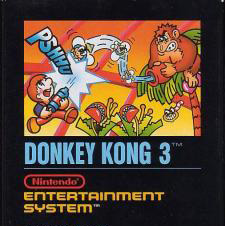 Enduro Racer – SEGA MASTER SYSTEM
In this early yet impressive 3D SEGA MASTER SYSTEM classic, burn rubber across deserts, canyons and dirt tracks, as you beat the opposition to the finish line and win points to upgrade your bike!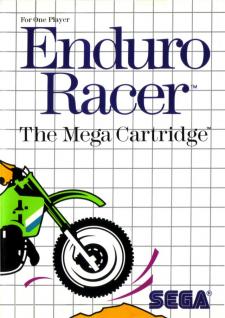 The Virtual Console houses such classics as The Legend of Zelda, Super Mario 64 and Sonic the Hedgehog. Click here to read more about all Virtual Console games available.
Wii owners with a high-speed Internet connection can redeem Wii Points to download Virtual Console games. Wii Points can be purchased in the Wii Shop Channel or at retail outlets. Click here to read more about Wii Points.
Certain games require the use of a Wii Classic Controller or Nintendo GameCube Controller. Click here to find out what controllers can be used with which game.
Source: Nintendo