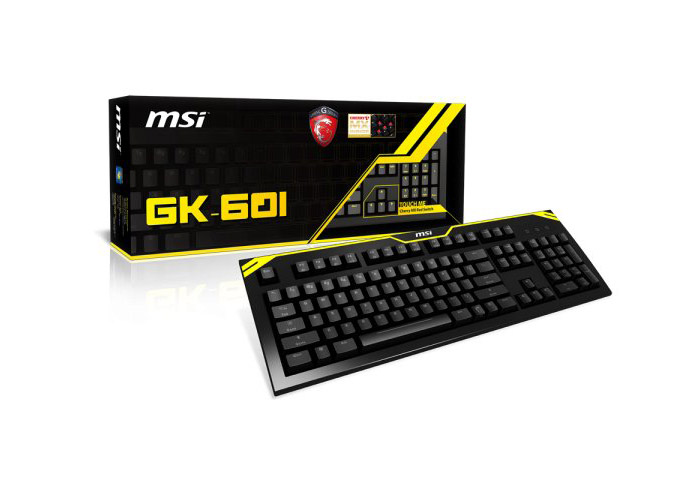 Micro-Star International has released a new gaming keyboard under the GK-601 product name. The keyboard is based on the Cherry MX Red mechanical switches and measures 460 x 162 x 30 mm for total weight of 1.3 kilograms.
The MSI GK-601 keyboard comes with yellow LED backlit keys with four levels of brightness and in case of need the WASD keys can be replaced with spare keys. You won't likely have to use any spares though as every key on the MSI GK-601 comes with a lifetime of 50 million presses. The keyboard also has 128 KB of internal memory that is enough for 50 different macros with 5 profiles and the connectors and buttons are covered with gold plating. Furthermore the GK-106 offers two USB 2.0 connectors and two 3.5-mm audio outputs and has the ability to turn off the Windows key for uninterrupted gaming.
Pricing is still unknown.
Source: MSI