Another SuperSpeed USB 3.0 external hard disk drive has been announced , this time Buffalo Technology showcased at the USB 3.0 Intel Developer Forum 9 (IDF) in San Francisco on 22nd September, 2009 the DriveStation™ HD-HXU3.
The DriveStation HD-HXU3 has transfer speeds of up to 125MB/s, comes with  slick, black glossy design and is available with 1.0TB, 1.5TB and 2.0TB capacities. It is backwards-compatible and will work with all USB 2.0 as well  as orthcoming USB 3.0 models.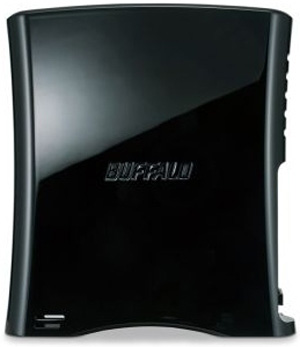 Tim Scale, EMEA Product Marketing Director, Buffalo Technology, said: "The new DriveStation™ HD-HXU3 combines both USB 3.0 performance, and the latest hard disk technology, tied in with Japanese based Buffalo's renowned high quality design to create a massive jump in performance, copying Gigabyte files in just seconds. Truly amazing and ground breaking technology, another first from Buffalo Technology".
Buffalo also launched, USB 3.0 controller, IFC-PCIE2U3, which allows PC users to take advantage of the new SuperSpeed. USB 3.0 technology.
The Buffalo DriveStation HD-HXU3 and USB controller will be available in Europe, Middle East and Africa during Q409.