Buffalo Technology launches the pocket-sized MicroStation SSD. The USB powered drive is available as 32GB or 64GB capacities and has dimensions of just 57 x 13 x 98 mm.
Paul Hudson, Northern European Sales Director, Buffalo Technology, said: "The SSD technology incorporated into Buffalo's latest drive is truly innovative and has allowed us to combine style and portability with efficiency and reliability, making it a pleasure to use. Still not a mainstream consumer product, the MicroStation SSD portable drive is ideal for early adopters."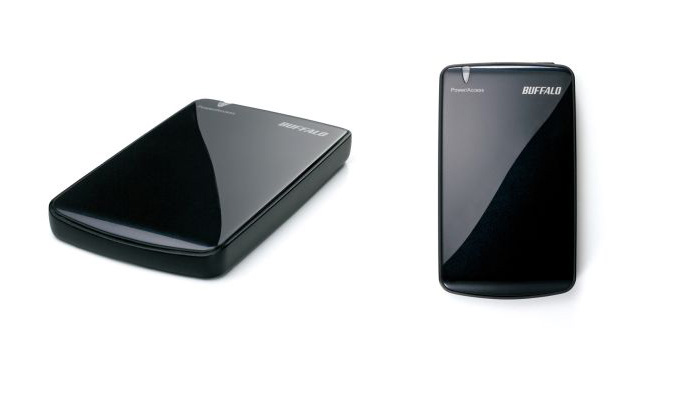 The MicroStation key features include:
Small, compact, lightweight, portable and stylish design – fits in the palm of your hand
Low power consumption for mobile laptops
Quiet – lack of moving parts allows for silent operation
Secure Lock Ware™ software for Windows® PC encrypts your data, preventing unauthorised access
TurboUSB™ – enhances data transfer speed
Includes Memeo™ Autosync
Easy to Install and set up
Supported OS: Windows®7 (32/64bit), Windows® Vista™(32/64bit), Windows® XP, Windows® 2000, MAC OS X 10.4 or later
USB powered – no power supply required
Two year Warranty
Available as 32GB or 64GB capacities
The MicroStation SSD portable drive is available from Insight, Misco and other leading resellers from Febuary 2010.
SHD-PE32U2/BK-EU – SRP: £99.99
SHD-PE64U2/BK-EU – SRP: £179.99
Source: Buffalo