OCZ Technology has introduced its latest SSD creation, the Z-Drive Revision 4 (R4) PCI Express (PCIe) which promises an amazing 2800MB/s read and write speeds and over 500,000 input-output operations per second (IOPS), while a dual SuperScale controller card can reach an astounding 5600 MB/s and 1.2 million IOPS.
The enterprise-class Z-Drive R4 PCI-Express solid state drive features SandForce controllers, OCZ's second generation proprietary Virtualized Controller Architecture (VCA) 2.0 and OCZ's SuperScale Storage Controller which combines processing and full DMA (direct memory access) cores, as well as internal PCIe, SATA and SAS physical interfaces. This hardware solution also features 256-bit AES encryption, power fail protection, user-selectable data recovery and non-stop modes with IntegRecover technology ensuring enterprise-class data integrity. The drive supports SCSI command set over a PCIe interface, also SMART support and TRIM/SCSI Unmap support.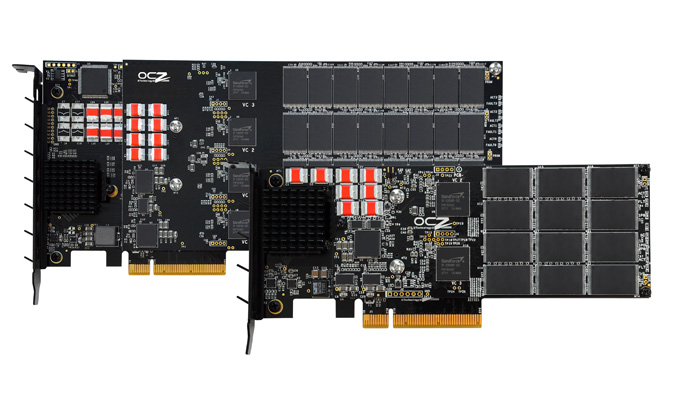 The Z-Drive R4 is available in two standard configurations – a half height version in 300GB, 600GB, 1.2TB capacities and a full height version in 800GB, 1.6TB and 3.2TB storage capacities.
Source: OCZ