Fujitsu has unveiled a new supercomputer that it claims if scaled to the top it could become the fastest supercomputer on the planet.

According to Fujitsu the computer, called PRIMEHPC FX10, is capable of achieving 23.2 PFlops. To do so it must be configured with a total of 1024 racks, that integrate a total of 98 304 computing nodes and 6 petabytes of memory. The base configuration comes with 4 racks and 384 processors.
The supercomputer is based on the new SPARC64 IXfx processor, the successor chip to the SPARC64 VIIIfx, which is currently used in the world's fastest supercomputer, K Computer system, in Japan. Instead of eight cores however, the SPARC64 IXfx comes with 16 cores, which means that Fujitsu's 23.2 PFlops supercomputer would boast a stunning 1,572,864 processing cores – more than twice the number of cores in the K Computer's 705,024.
According to Fujitsu, a single SPARC64 IXfx processor will deliver a floating point performance of 236.5 GFlops, about 85 percent more than the SPARC64 VIIIfx, which tops out at 128 GFlops. The company said that the computation efficiency is at about 2 GFlops per watt, which indicates that individual processors will run at about 115 watt at 1.85 GHz.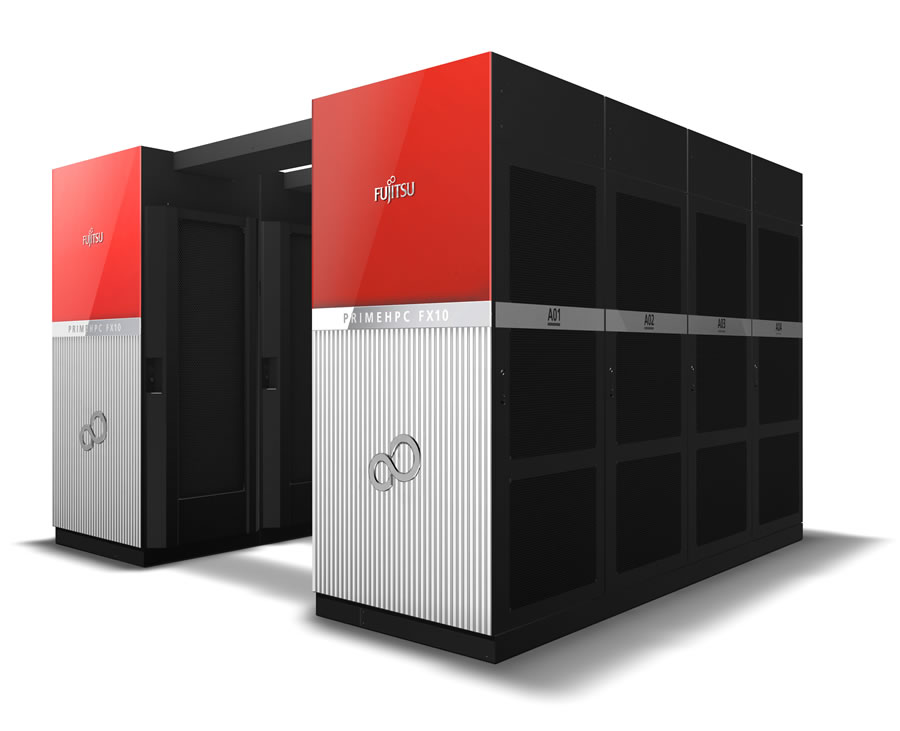 If all this comes true then Fujitsu will be able to boast with the fastest supercomputer on Earth, even faster than the upcoming IBM BlueGene/Q-based Sequoia system. In comparison, IBM will use a 16-core PowerPC A2 processor in the 20 PFlops Sequoia system which will be installed at the Lawrence Livermore National Laboratory in 2012. IBM said that its A2 processor will consume only 30 watts; however, since the company states that the 98,304 computing node A2 system will reach just about 20 Flops, which makes it slower than the new Fujitsu computing monster.