Gainward proudly presents its factory overclocked GeForce GTX 570 "Phantom" graphics card which is equipped with custom cooler solution for low-temperature and quiet gaming performance.
Gainward GeForce GTX 570 "Phantom" is based on Nvidia Fermi-architecture GPU (GF110) and comes factory over-clocked for all 480 CUDA Cores at 750MHz, a GPU clock of 750, shader clock of 1500 MHz, and 1950MHz for its 1280MB GDDR5 with 320-bit memory interface (bandwidth up to 156 GB/sec). The video card use tri-slot cooler (Gainward Grand-Prix Heat-Pipes Hybrid Cooler) with three 80mm PWM fans on a copper base with a 6 mm heat-pipes  and 44 aluminum heat sink fins.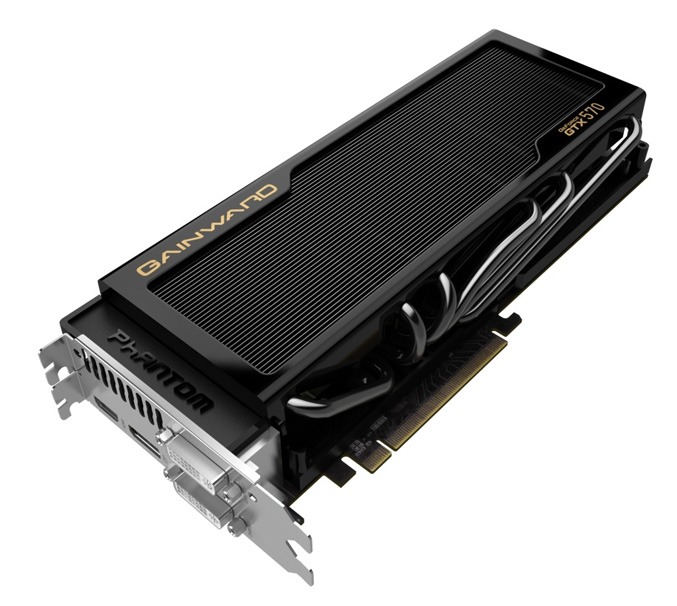 Gainward claims that when the "Phantom" works under 2D mode, its 58% quieter than reference board, while in 3D hard loading, operas with 15°C lower than GTX 570 reference cards and allows more over-clocking margin. It is also equipped with "QuattroPorts" – Display Port, Dual-DVI, HDMI, but unfortunately no info about pricing yet.