Nvidia today released the GeForce GTX 560 Ti(Titanium), the newest addition of the Company's "Fermi" line which is based on the 40nm GF114 GPU.
The GTX 560 Ti features graphics core clocked to 822MHz, 8 tessellation engines, 384 CUDA cores at 1645Mhz, 64 Texture Units and 1GB of GDDR5 VRAM set to 1002MHz (4008MHz data rate) memory clock with 256-bit memory interface.  It is cooled by by a heatsink & fan combination and requires extra power through two 6-pin PCIe connectors and power consumption 170 watt TDP. GTX 560 Ti is equipped with dual-DVI and mini HDMI outputs and supports NVIDIA 3D Vision,  NVIDIA Surround, CUDA and PhysX technologies, Realtime Ray Tracing, SLI, as well OpenGL 4.1.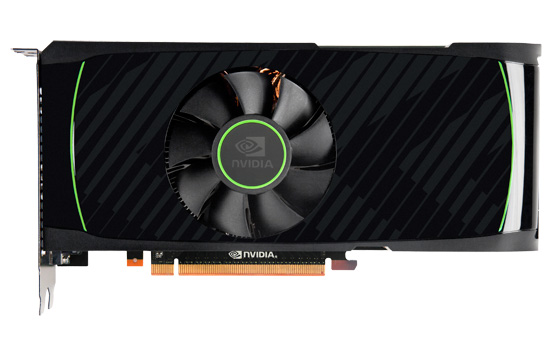 NVidia claims that GeForce GTX 560 Ti is up to 46-percent faster than the competition's product offerings that cost upwards of 20% more (AMD Radeon HD 6950). It is expected that the new graphics card will be overclocked up to 1GHz for even more performance.
"The GTX 560 Ti GPU has it all: awesome DX11 performance, terrific overclockability, and ultra quiet operation — attributes of the perfect performance GPU," said Drew Henry, general manager of GeForce GPU business at NVIDIA. "With the GTX 560 Ti under the hood, and an awesome library of DX11 titles coming in the very short future, it is truly a great time to be a PC gamer!"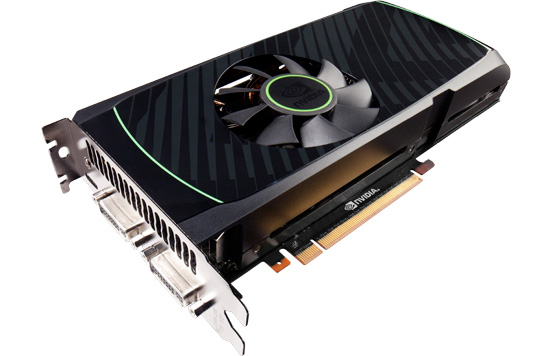 The NVIDIA GeForce GTX 560 Ti is available starting today from their add-in card partners with price starting at $249.