Apple Inc. has updated two of its important products on the market – the 15-inch MacBook Pro with Retina display and its 27-inch iMac. The MacBook Pro has gotten a new Force Touch trackpad, while the iMac gets a new Retina 5K display with awesome colors and image sharpness. In addition both models also get better and more powerful hardware for future applications.
"The response to the new MacBook and updated 13-inch MacBook Pro with Retina display has been amazing, and today we are thrilled to bring the new Force Touch trackpad, faster flash storage and longer battery life to the 15-inch MacBook Pro with Retina display," said Philip Schiller, Apple's senior vice president of Worldwide Marketing. "Customers love the groundbreaking iMac with Retina 5K display, and now with a new lower starting price, even more people can experience the best desktop we've ever made."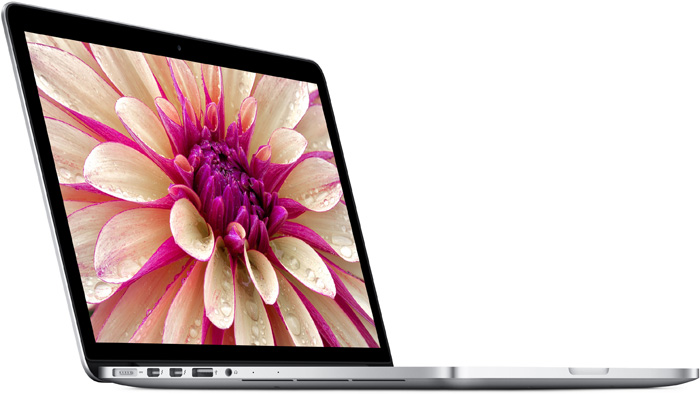 The main new feature of the 15-inch MacBook Pro is the new Force Touch trackpad that allows users to experience a new dimension of interactivity. The Force Touch trackpad offers built-in sensors and a Taptic Engine and lets users click anywhere with a uniform feel and customize the amount of pressure needed to register each click. Moreover the new Force Touch trackpad has support for new gestures, which includes the new Force click. This is not everything, though – the updated 15-inch MacBook Pro has 2.5 times faster flash storage than before with bandwidth that reaches 2 Gbps and a more powerful battery that adds one more hour to the battery life offered. The final touch is the addition of the new AMD Radeon R9 M370X discrete graphics card but it is only available in the MacBook Pro with Retina display. The price of the new MacBook Pro varies depending on the configuration chosen. The most basic configuration comes with an Intel Core i7 processor at 2.2 GHz (3.4 GHz Turbo), no discrete graphics, 16 GB of DDR3 SDRAM and a 256 GB SSD and sells for USD 2000 so if you choose to upgrade this computer expect to pay more money.
The new iMac is perhaps the more interesting offer of the two thanks to an important change – the computer comes with a Retina 5K display (5120 x 2880 pixels) that has 67 per cent more pixels than a 4K display. The basic iMac computer configuration offers an Intel Core i5 processor at 3.3 GHz (3.7 GHz Turbo), 8 GB of RAM, 1 TB hard drive, AMD Radeon R9 M290 graphics and two Thunderbolt 2 ports that transfer up to 20 Gbps of data per second. This configuration starts at USD 1999.
Both devices are now available for order online and they also include the latest Mac OS X version called Yosemite.
Source: Apple