Eurocom's fully upgradable 17.3-inch Panther notebook line has received the new NVIDIA GeForce GTX 580M graphics as a upgrade option to its configuration list, giving the customers better performance-per-watt to fit their demands.
The GeForce GTX 580Moffers384 CUDA Cores clocked at up to 1240 MHz, 2GB of GDDR5 VRAM and supports NVIDIA 3D Vision,Phys technology and NVIDIA CUDA architecture, along with NVIDIA SLI technology. If you want to add a single card to the notebook's configuration, this will cost you $490/$650 for Panther 2.0/Panther 3.0 model, while the SLI varinat with two cards will adds $1400.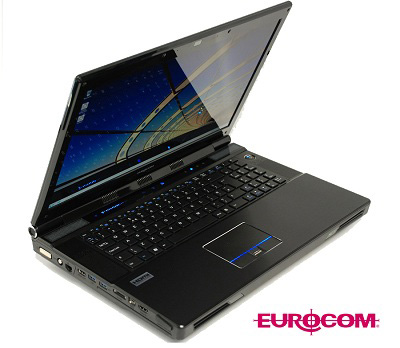 The Eurocom Panther netbooks line is designed specifically for creative and design professionals, providing alternative to the traditional, desktop workstation. The notebooks have 17.3″ Full 1080p HD displays and can be be equipped with a quad or hexa-core Intel Core and Xeon processor, up to 24GB of RAM, and up to four hard drives or solid state drives, offering 3.25 Terabytes of storage space featuring RAID 0/1/5/10.
Source: Eurocom