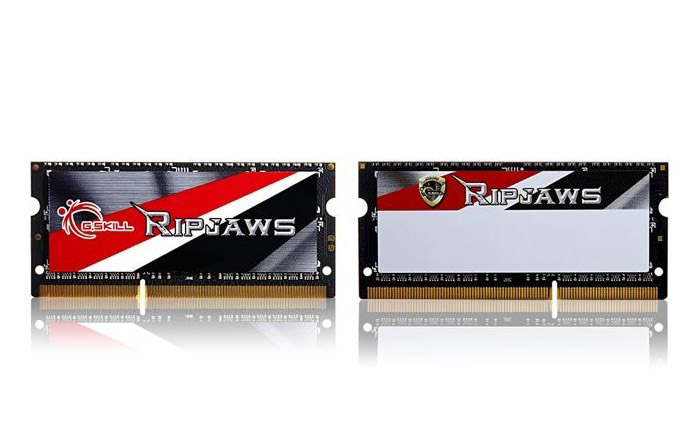 Desktop PCs have long become machines that you can put fancy parts in, if you have the money, of course. Notebooks are another thing, largely due to the fact that you have to cram many parts in limited space, but lately they have started going the same way thanks to the efforts of companies such as G-Skill.
The Taiwanese memory maker has unveiled new SO-DIMM DDR3 memory modules that belong to the company's Ripjaws line. Designed for use with notebooks the memory goes through intense testing and is now offered as 8 GB kits (2 x 4 GB). The memory itself runs at 2133 MHz and offers CAS latency of 11 at 1.35V. To keep it cool G-Skill has equipped the memory with small heat spreaders.
The memory is fully compatible with Intel Ivy Bridge (3rd generation Core processors) and Intel Haswell (4th generation Core processors) chips. The pricing of the memory is unknown though.
Source: G-Skill