Samsung has been working on a new generation of laptops that incorporate the upcoming mobile Intel Ivy Bridge CPUs.
The news circled the web after Samsung uploaded a product page with an Ivy Bridge laptop. A little later, though, the page was brought down, revealing too much information to competitors – something that Samsung folks did not like. Anyway the product announcement was on the Internet long enough for most of us to jot down the specs of the novelty.
The mentioned laptop – Samsung Series 7 NP700G7C-S01US will feature a 17.3-inch display and will be powered by Intel's Core i7-3610QM processor, running at 2.30 GHz and featuring 6 MB of cache. Graphics will be provided by NVIDIA's GeForce 675M video card with 2 GB of GDDR5 memory.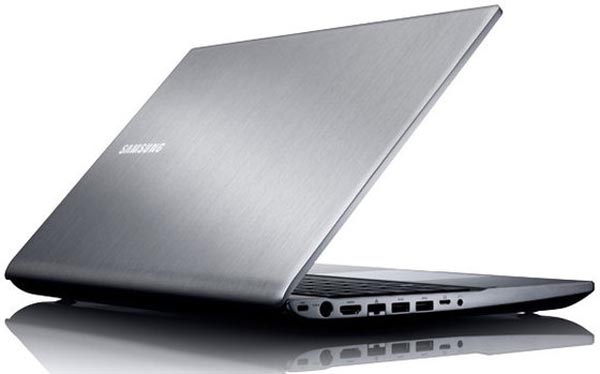 On the storage side the new Samsung NP700G7C-S01US will come with a 2 TB hard drive, complemented by an 8 GB SSD drive for "instant on". Other specs include DDR3 memory up to 16 GB, Blu-Ray drive, 2 MP web camera, backlit keyboard, Bluetooth 4.0, 802.11 b/g/n Wi-Fi, Intel WiDi, memory card reader, 2 USB 3.0 ports, 2 USB 2.0 ports, HDMI and an 8-cell battery.
Users will also have the opportunity to enjoy Windows 7 Home Premium 64-bit as the standard OS preloaded on the laptop.
When it debuts the new Samsung Series 7 NP700G7C-S01US is expected to cost around 1700 USD.
Source: Ubergizmo