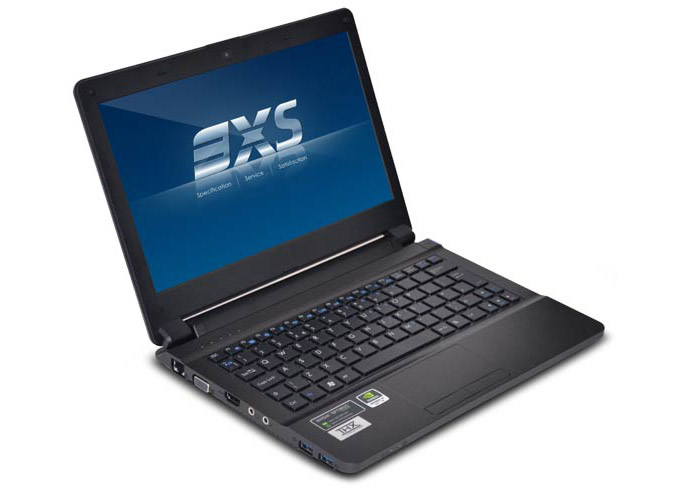 The UK computing retail giant Scan has come up with the company's first gaming laptops. Selling until now mainly computer hardware and the like the company now enters the lucrative and highly competitive market of gaming laptops with not one model but three!
The first Scan gaming laptops will be sold under the company's 3XS brand and will be initially available under the shared Graphite branding. Each one of them targets a different gamer crowd. The first model, the LG5, offers plenty of power for gamers on the go. It weighs 1.8 kilograms and comes with a compact 11.6-inch 1366 x 768 pixel LCD display, NVIDIA's Optimus technology that allows you to switch between the integrated graphics found in the Intel Core processors and the on-board NVIDIA GeForce GT 650M 2 GB video card. The LG5 also offers a CPU choice – you can get an Intel Core i3-3110M, Core i5-3210M, Core i5-3360M or Core i7-3612QM processor, depending on your needs. Finally the laptop offers 8 GB of RAM and a 320 GB Western Digital Blue hard drive, but in case you are not satisfied you can opt for up to a 750 GB Seagate Momentus XT hybrid hard drive or 480 GB Corsair Force Series 3 SSD. Also, if the standard Intel HDA sound is not enough you can get Creative's SB13000 sound for some more cash, of course.
The LG5's first companion is the bigger and heavier LG10. This one weighs 3.1 kilograms and comes with a bigger 15.6-inch 1920 x 1080 screen and a choice of GeForce GTX 670M 1.5GB, GeForce GTX 675M 2GB, GeForce GTX 680M 4GB or an AMD Radeon HD 7970 2GB graphics chip. The standard amount of RAM is 8 GB but you can up it to 16 GB if you wish and there's a CPU choice again – this time among Intel Core i5-3210M, Core i5-3360M, Core i7-3610QM and Core i7-3920XM.
As for storage the LG10 offers support for up to a 750 GB mechanical hard drive or a 480 GB SSD but there's also an mSATA port for SSDs with capacities of 64 GB, 128 GB or 256 GB.
Finally the most powerful laptop in the line is the LG15 – it comes with a 17.3-inch Full HD display and the same amount of memory and CPU choice as the LG10. The LG15 also offers two 2.5-inch drive bays for storage with support for one mechanical hard drive and one SSD drive as well as mSATA support.
The Scan LG5, LG10 and LG15 are available now. In the UK they cost 600 GBP, 1066 GBP and 1260 GBP respectively.
Source: Bit-tech.net