The Japanese tech company Toshiba is getting ready to release a new laptop – the Satellite S955 – that despite its modest cost will offer some fast hardware.
The Satellite S955 will be based on Intel Core i5 Ivy Bridge chips but customers can also get AMD's A8 APU if they wish to do so. The laptop will come with 8 GB of DDR3 memory inside, a 750 GB hard drive, and 3 USB ports, one of which can charge other devices such as smartphones while the two others offer USB 3.0 speed. The laptop will also offer a DVD burner and Bluetooth 4.0. Being a budget model though, the Satellite S955 won't come with more advanced functions found in more expensive Toshiba laptops (such as in the Toshiba P series) and will lack Harman Kardon audio and Sleep-and-Music functions. Other specs include a 15.6-inch display at 1366 x 768 pixels and Windows 8.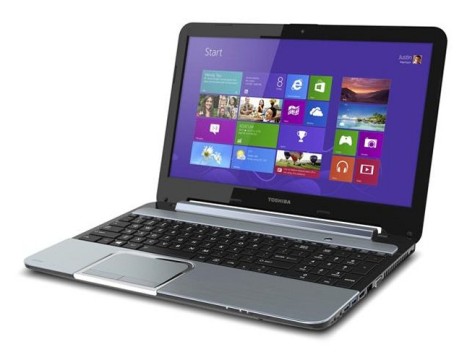 In case you are not quite impressed with these specs Toshiba has another ace – the S955 will be about 30 per cent thinner than other S-series devices that have been released so far.
The Satellite S955 should be on the market soon. Toshiba says the S955 won't be expensive but official pricing has remained a mystery so far although rumors suggest the laptop will cost approximately 600 USD.
Source: Techinvestornews